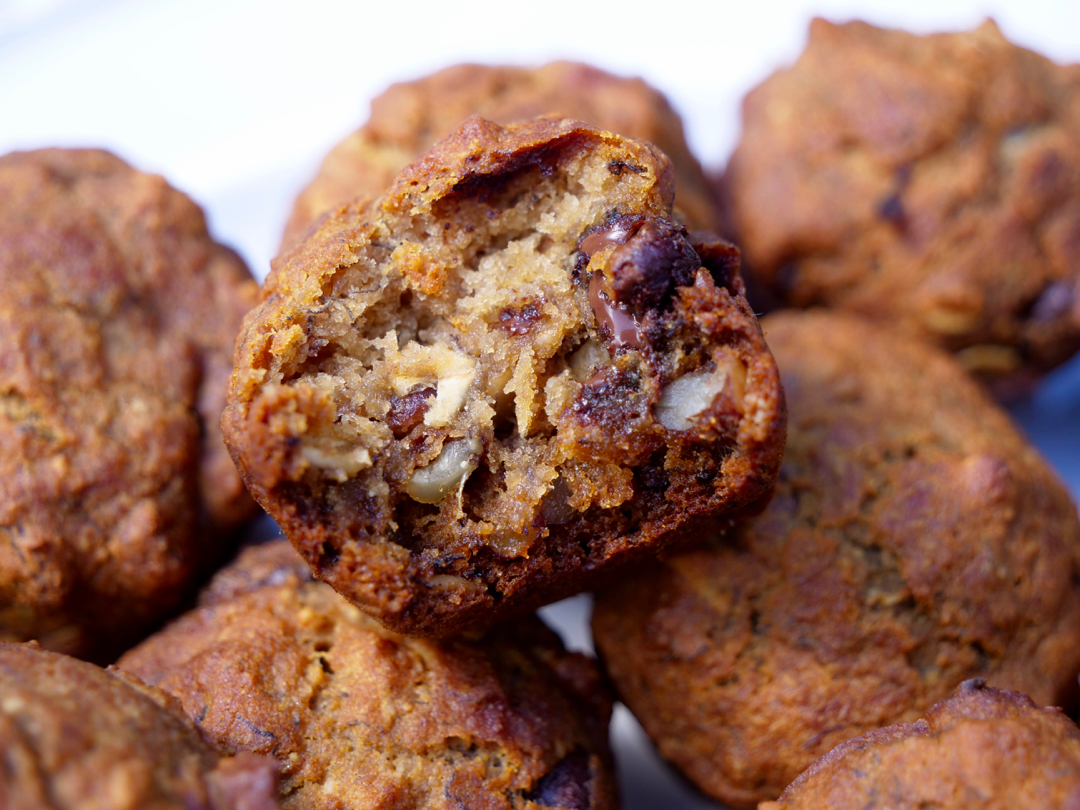 170 Calorie Chocolate Pecan Muffins (V, GF)
Soft, moist and fluffy muffins, full of dark chocolate chips and crunchy pecans...and they're vegan and gluten free to boot! This my friends are what muffin dreams are made of!
More...
There's not much more I can say about these amazing muffins than the fact that they are just that...AMAZING.
Free of gluten, soy, egg and all dairy products, you'd think they'd taste like cardboard, but that is definitely not the case. Even the next day these muffins are soft and fluffy - no need to warm them in the microwave!
You can bulk them up even more if you'd like with a scoop of protein powder or a tablespoon of ground flax seed for extra fiber.
If you're not a fan of pecans or simply can't have nuts, feel free to swap the pecans out and/or eliminate the almond flour for regular GF flour.
Nutrition Facts
I made these in a mini muffin tin to save on calories and to enjoy as a quick little treat. This recipe makes about 24 mini muffins or 12 regular sized muffins. Here are the nutrition labels for 24 versus 12 muffins, in case you were as curious as I was! (I use the nutrition calculator from Very Well Fit.
As you can see, the mini muffins are your best bet, and they're a great little chocolately treat in the afternoon!
You can click here to print the recipe - enjoy!