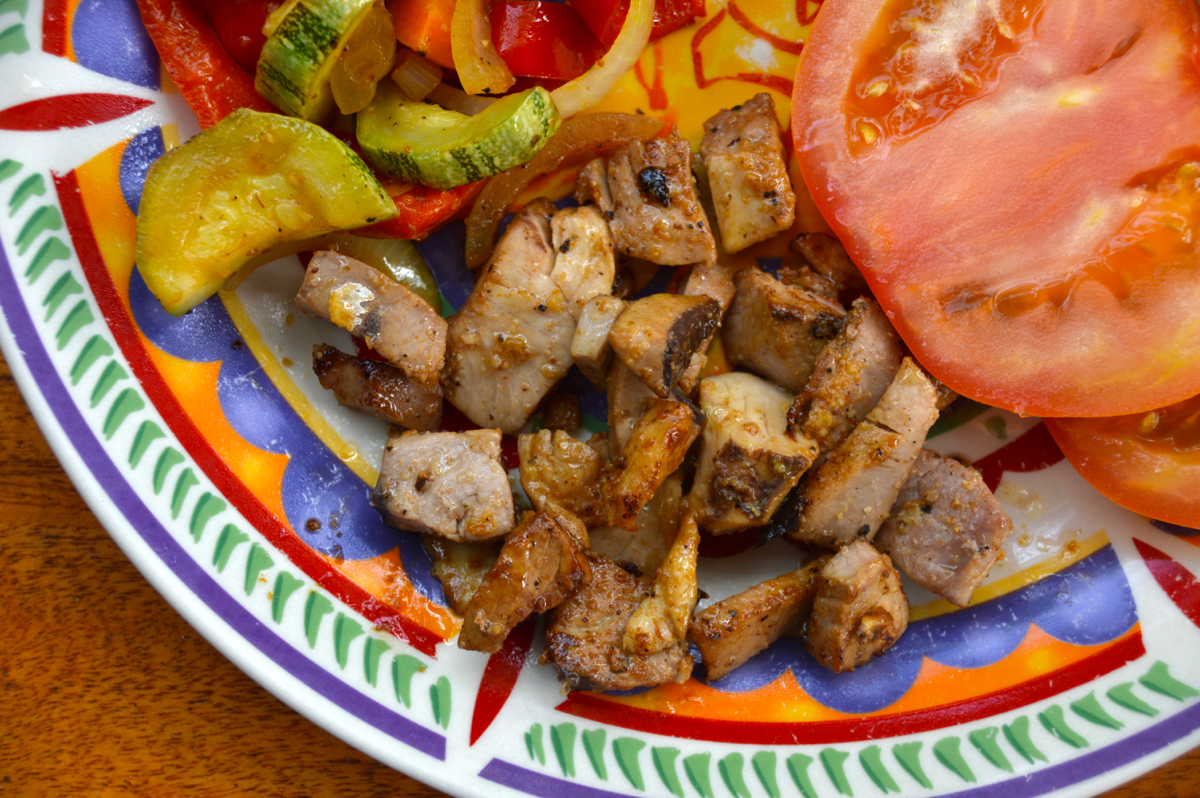 Cajun Jack Crevalle
If you know how to cook a crevalle jack properly, then the outcome will be wonderful. They get a bad rep for being too fishy, but when cooked in lime juice, garlic and a few spices, this fish turns into an absolute delicacy.
More...
For starters you might be wondering, what in the heck is a crevalle jack?!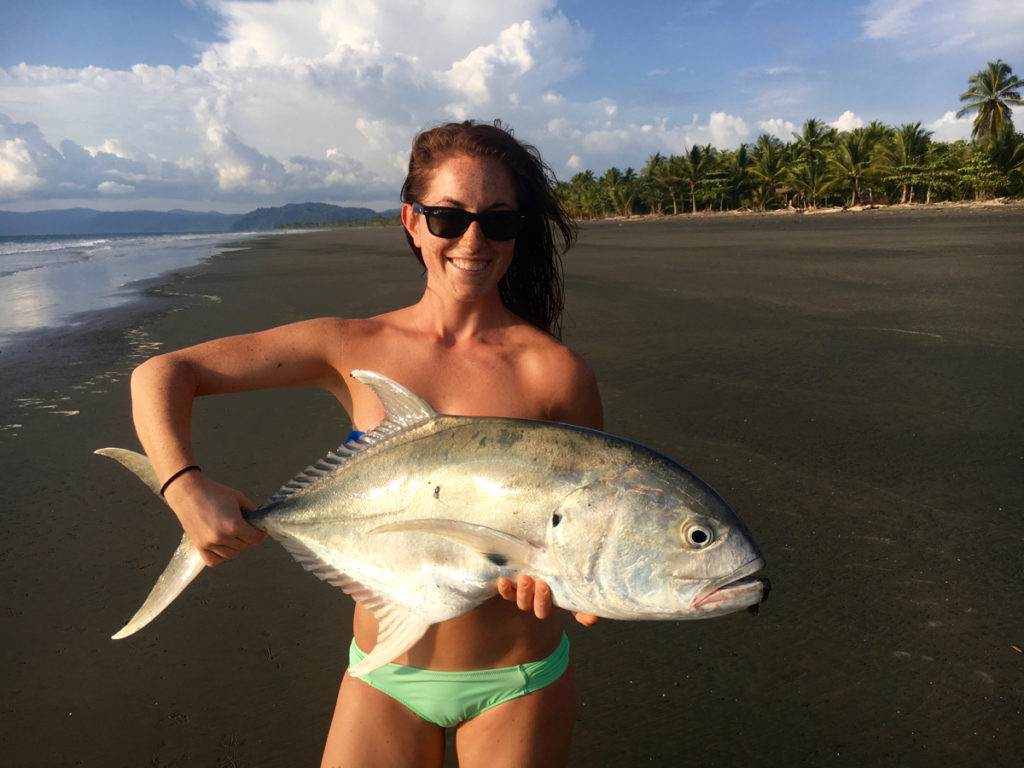 As you can see, it almost looks like a little tuna, but definitely doesn't taste like one. They are common to catch where we are and put up a pretty fun fight to reel in.
Right now we are in Costa Rica, living off the land as much as possible, and eating whatever fish Ryan catches in front of our house. In the past, he has caught crevalle jacks, but even the local ticos seem to think they aren't good eating. They have a fishy taste to them, and are more meaty than a white flakey fish. You almost think you are eating a steak, it's weird.
The first time I cooked them, I definitely didn't like them, but this time around, I used a different approach. Up on Cape Cod we get a lot of bluefish, which are also quite fishy and oily. You cook them in vinegars or some type of acidic juice to cook the fishiness out, and what you're left with is a pretty tasty fish.
In this case, I did a mixture of salt, cajun seasoning, garlic powder and lime juice. I made sure to cut the fish into smaller pieces, so that they didn't cook up and become too firm. I cooked it in fresh coconut oil to give it a little more flavor, and the outcome was delicious.
If you ever find yourself with a jack to cook up, this is the recipe to use. No fishiness, just tender little pieces of goodness.
And of course, be sure to fry up some sliced plantains - they are delicious!! Simple peel a yellow plantain that has started to turn black (the yellow ones are the sweeter ones) and fry each side in a little bit of oil. Don't eat plantains raw - by cooking them, you are getting the starches to caramelize, making the plantain sweeter. Otherwise it tastes like some sort of banana-potato with no flavor...not great.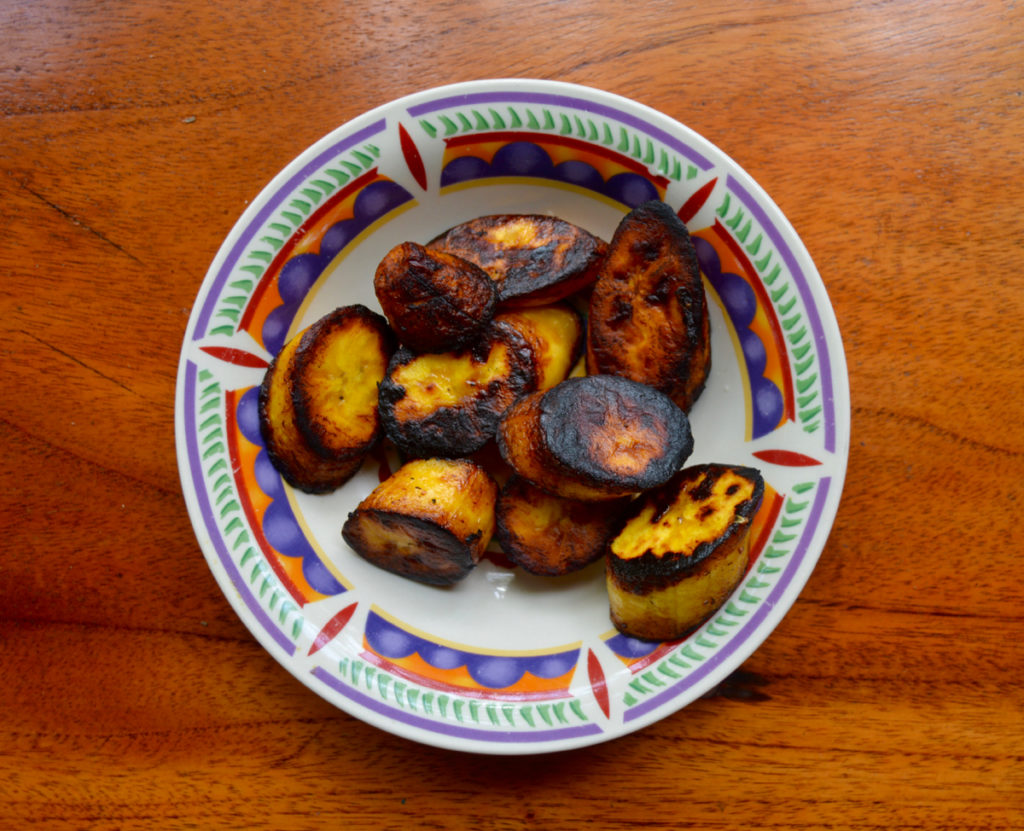 You can click the photo below or click here to print the recipe.