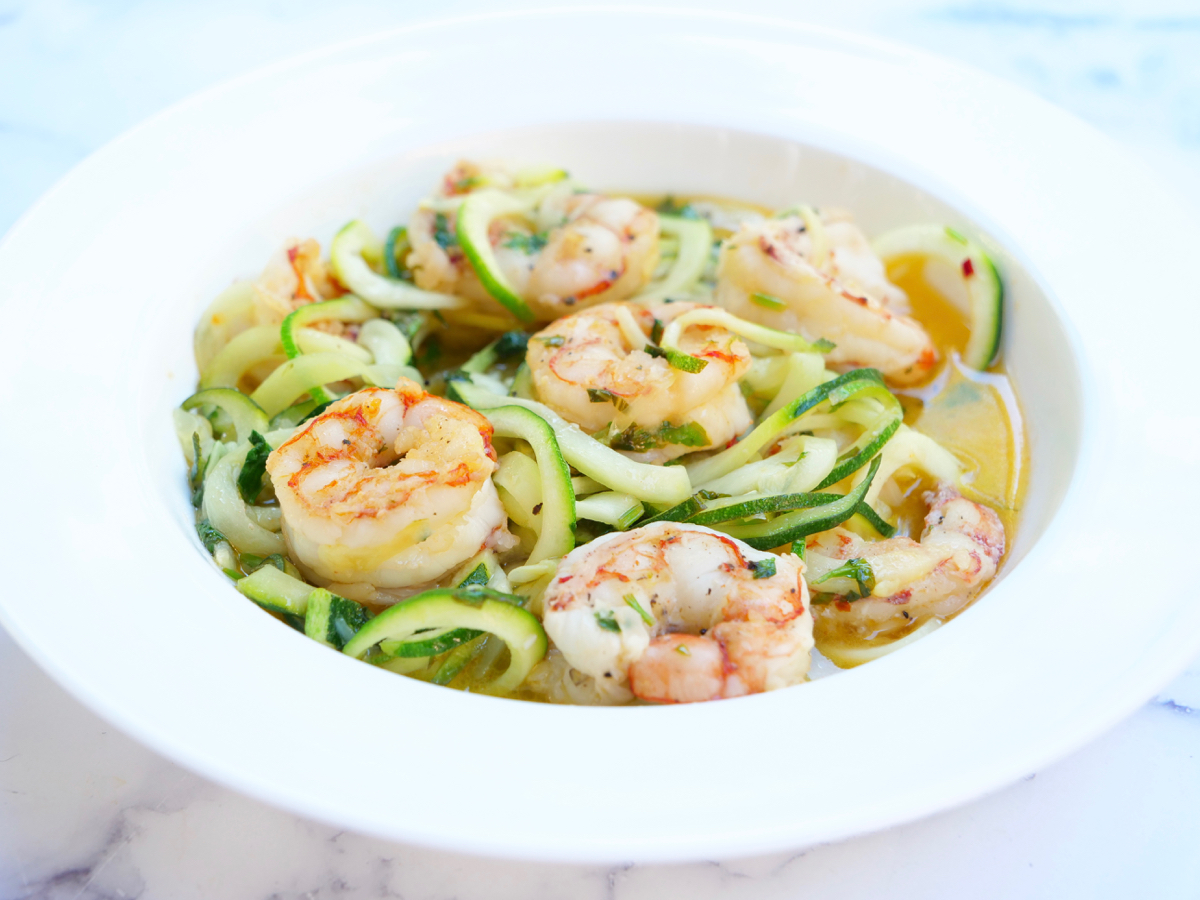 Roasted Garlic & Herb Shrimp with Zoodles (GF)
A light and easy dinner idea that's quick and effortless to make. Cut corners by buying already spiralized zucchini noodles, and throw a head of garlic in the oven to roast while you put the groceries away (and a bonus - use up some of those herbs in the garden too!). In no time at all, you've got a fresh garlic herb sauce to use for this dish and everything else in between.
More...
How to Roast Garlic
I used to think roasting a head of garlic was a very daunting task, but luckily for the both of us, it isn't anything close to daunting. Here's what you do:
Once you have the garlic roasted, it's just a quick stir of some lime juice, olive oil, red pepper flakes and fresh herbs like cilantro and basil. Toss it in with the shrimp and zoodles and you're done.
Use this roasted garlic herb sauce for other meals like roasted veggies, grilled fish or even as a salad dressing with grilled swordfish or shrimp and summer veggies.
The Recipe
You can CLICK HERE for the recipe. Enjoy!