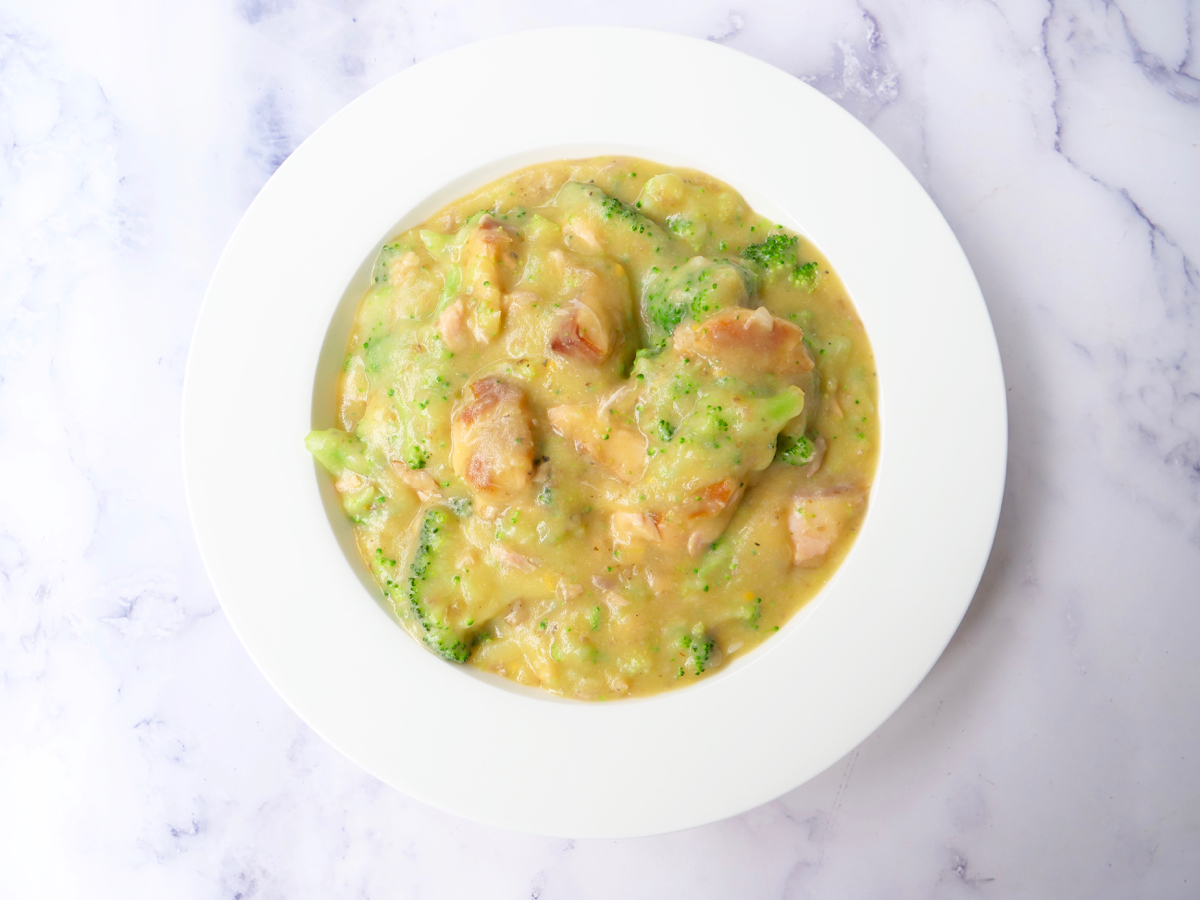 Smoked Salmon Chowder (Dairy Free)
This dairy free smoked salmon chowder is full of broccoli, baby potatoes, onions and garlic for a comforting and healthy meal.
More...
Like most of my recipes, this came about completely on a whim, because I found a package of smoked salmon filet near its expiration date at the back of the fridge and knew another bagel with lox wasn't going to cut it. I also had baby potatoes that were starting to turn, and since fall is here and comfort food is number 1, I thought that turning this into some kind of a hearty chowder would be just the ticket. And it certainly was!
I ate it all with Ryan that evening, but knew I had to make it again so I could share this amazing creation with you. Even if the pictures don't do it justice...but honestly what chowder actually looks pretty?
What is in a Dairy Free Chowder?
This chowder is made dairy free by creating a thick broth from pureed potatoes, cauliflower, broth, almond milk, nutritional yeast, dairy free cheddar and sauteed onion and garlic.
Once pureed, I added in the remaining half of the sauteed onions and garlic, the florets of 1 large head of broccoli, and flaked the smoked salmon right into the pot. Add some salt and pepper to taste and serve! It's really that easy.
What if Potatoes Aren't On My Diet?
If you aren't eating potatoes, for health reasons or otherwise, you can sub in 2 large heads of cauliflower and follow the same directions, perhaps just not adding in the extra broth at the end. The broth might not be as hearty and thick without the potatoes, but it will still be just as good.
What Kind of Smoked Salmon Should I Use?
I prefer to use a smoked fillet of salmon rather than the sliced kind, because you can easily flake it into the chowder and get big chunks of fish.
You could also use smoked trout or smoked bluefish in place of salmon as well!
The Recipe
This recipe is comforting, simple and totally delicious, allowing the smoked salmon to flavor the chowder rather than a bunch of crazy ingredients. I hope you enjoy this as much as we do!
You can CLICK HERE to print the recipe.