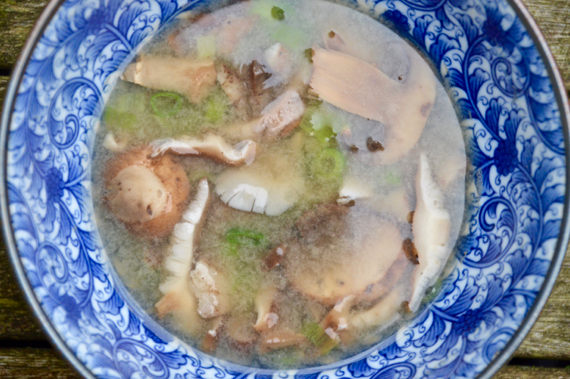 Healing 8-Minute Miso Soup
I love miso soup!  Especially when served with fresh spicy tuna rolls, am I right??
Miso soup is one of those meals that goes unnoticed a lot of the time.  Unless you're at a Japanese restaurant, you're more than likely not going to eat it – but you should.
Miso soup is a very healing, nurturing soup from the many benefits that miso paste has to offer.  A fermented soybean paste, miso is rich in nutrients, healthy bacteria and enzymes for your belly and provides a good source of protein, vitamins and dietary fiber (among many other things).  Miso is said to improve the look and feel of your skin, help with digestion and give you a slow release of energy.  The soup itself is also very hydrating, being that the broth is water, and when made with seaweeds, provides essential minerals to your body as well.
Miso soup is generally made with dashi (water boiled with a type of seaweed and fish flakes) as well as tofu, scallions and red miso paste.  I skip the dashi for the simple fact that it is less ingredients without and the soup will still taste amazing.
Red miso is what most restaurants use to make their soups, however it can have quite a strong flavor, so I like to use white miso paste instead, so I can build on the flavor.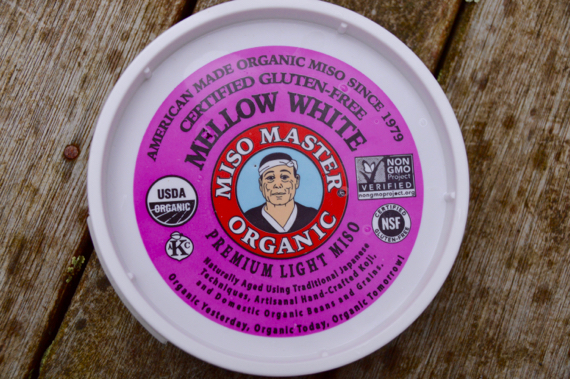 It's extremely important to find miso paste that is unpasteurized and organic so you are getting the purest form of miso paste.  You can find good ones at asian markets or at places like Whole Foods.
I also prefer to use mushrooms instead of tofu.  I'm not a fan of tofu and honestly the texture freaks me out, so mushrooms give it that earthy flavor I need with a little more heartiness to the soup.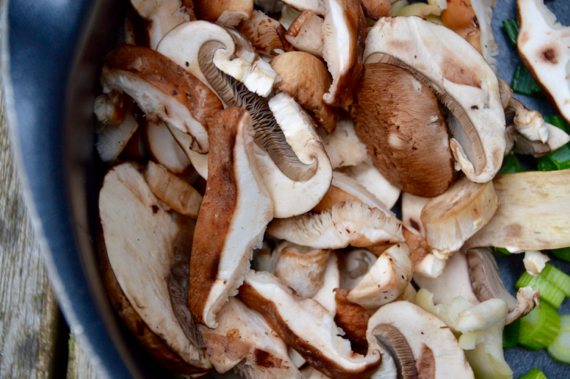 The scallions give the soup a little more depth of flavor as well, while also providing extra vitamins to the dish.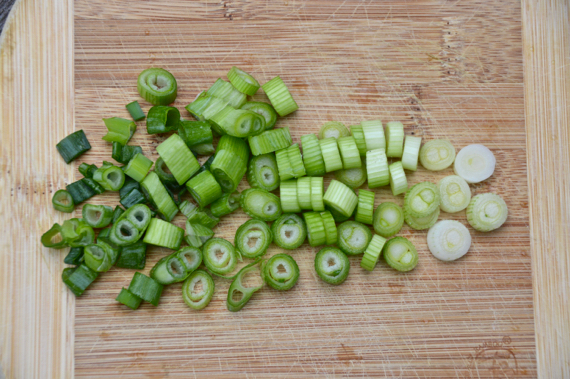 My quick, 8-minute version is perfect for a lunch, snack or a starter with dinner.  People even swear by it for breakfast to jump start their bodies.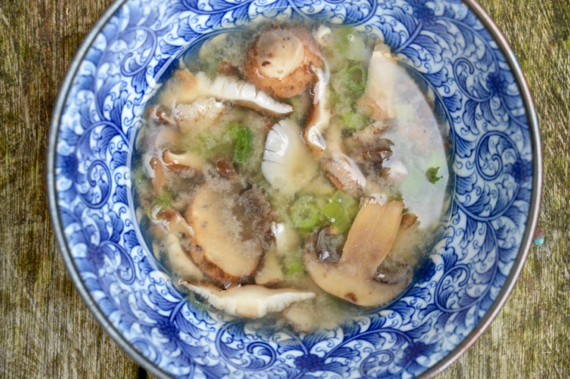 I hope you give this delicious, healing, nurturing bowl a try!  Just be careful, too much miso makes for a very salty bowl of soup 😉
Healing 8-Minute Miso Soup
Ingredients
2 C water
2 scallions, outer skin removed then sliced thin
1 C mixed mushrooms – shitiakes are best
pinch of salt
2 TBS white miso paste
Instructions
In a saucepan, bring the water to a boil and add in the onions and mushrooms, set it to simmer then let it cook 3-4 minutes then remove from heat.
In a small bowl, combine the miso paste with about half a cup of the boiled water. Mash with a spoon to combine the paste with the water, then stir it back into the soup.
Once served, keep stirring the soup as you eat it – the miso paste likes to settle on the bottom.
Enjoy and feel wonderful!