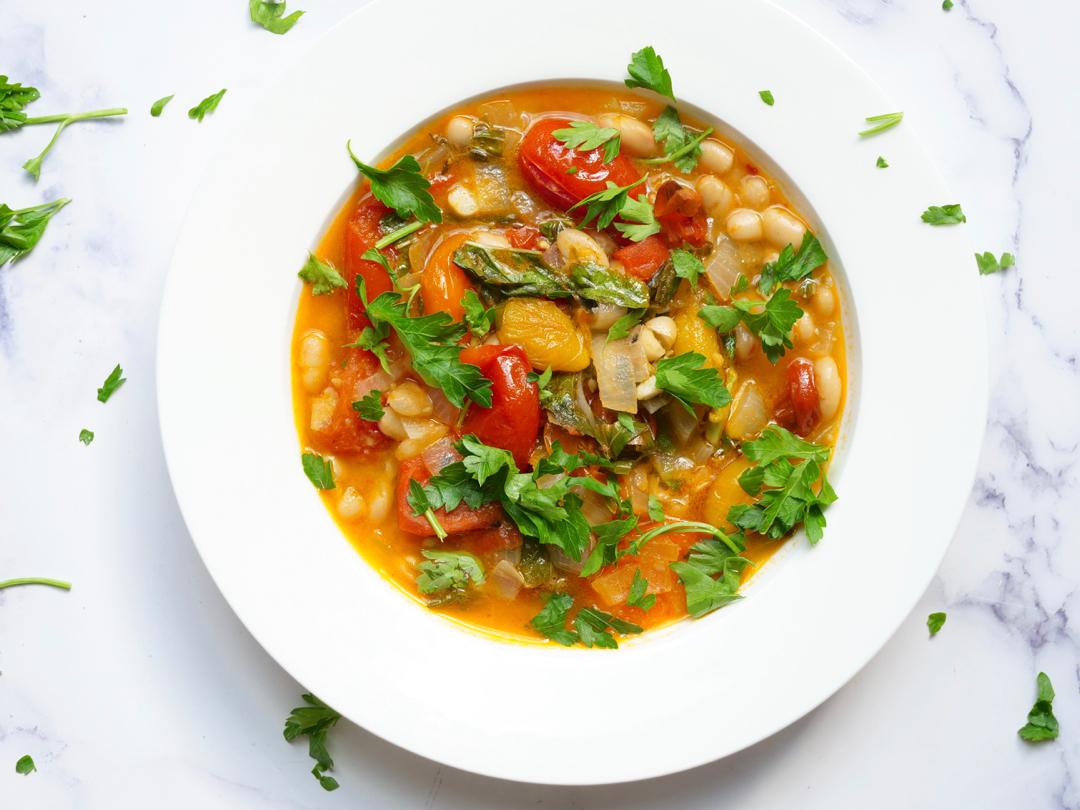 Roasted Tomato Basil Soup
Tomatoes, garlic, herbs and creamy white beans are all that's in this simple yet delicious soup that's perfect for a rainy summer night. Roasted Tomato Basil Soup is the only acceptable reason to turn on your oven this summer!
More...
This past week I went to work planting my vegetable garden, putting in three different types of tomatoes along with 24 other edible plants, from veggies to fruits to herbs! If you're as excited as me for fresh summer tomatoes, then definitely try this Roasted Tomato Basil Soup! Full of fresh summer flavors and still delish even in the offseason.
How to Roast Tomatoes
Roasting tomatoes work in a number of dishes, from just being a side dish to tossing with pasta to adding into a soup like this one. To do so, line a baking sheet with tin foil and heat the oven to 425 degrees. Toss the tomatoes with 1/4 cup of a really good olive oil and fresh thyme leaves and season well with salt and pepper. Roast the tomatoes until they have collapsed and begin to turn golden around the edges, which takes about 20 to 25 minutes.
Once the tomatoes are done, make sure to add everything - juices, oils etc from the pan into the soup. Mash half the creamy white beans for a thicker soup and you've got yourself a crazy delicious soup!
You can CLICK HERE to print the recipe. Enjoy!