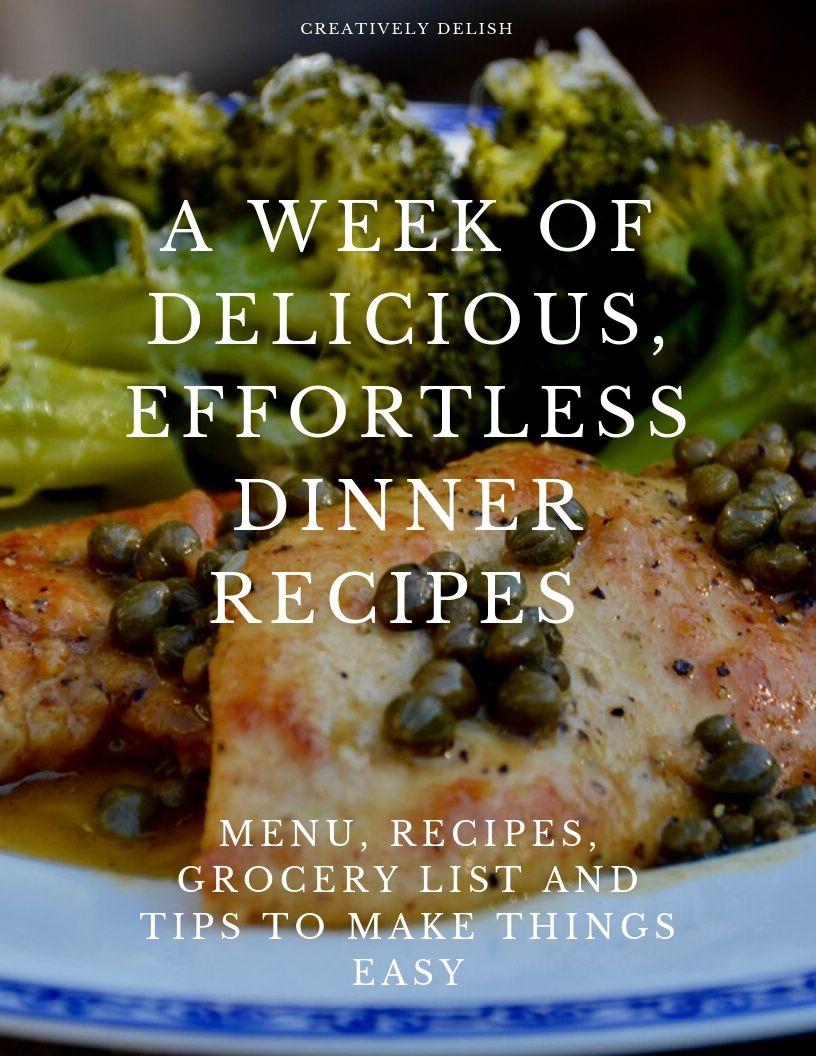 Meal Prep: A Week of Effortless Dinners
An easy guide to getting dinner on the table quickly and easily. Download your menu, recipes, grocery list and tips to help you get through it all effortlessly.
More...
Everyone pretty much knows now that meal prep is an important step in staying on a healthy track every week. Without it, it's much easier to go astray and reach for something that isn't so great for you. But to some people, just the thought of it is daunting, and it quickly becomes a "wish list" idea rather than a "to-do" activity.
This handy little PDF is a glimpse into a week at my house, which is a really great way to get started with meal prep. This free downloadable PDF book is exactly what out menu was this past week, and I made sure to include every recipe, your grocery list and some helpful tips and tricks.
The Menu
Each of these menu items can easily be customized to your likes and dislikes. Perhaps you don't love butternut squash? No problem! Just replace it with a veggie you do like.
Or maybe you don't like ground turkey? That's OK, because those turkey balls would taste great with ground chicken or even ground beef.
Don't love veggie burgers? That's ok too, just choose a burger variety you do like!
All of these recipes are under 30 minutes to make, and if you make a little extra, they're great as leftovers for lunch the next day!
Here's an example of one of the recipes:
Another quick tip: if you love mashed cauliflower then you'll love this, but if you're new to it and are on the fence, try stirring in a spoonful of garlic and herb boursin cheese to the mash and I know you'll definitely love it!
I also include some tips to help you through all the stages of meal prepping these dinners, so this will be the smoothest week ever :).
You can download my free PDF A Week of Effortless Dinners Book by

clicking here

.
I'd love to hear your feedback on the meals and how your week went, so send me an email at lauren@creativelydelish.com or comment below 🙂
Happy meal prepping!!