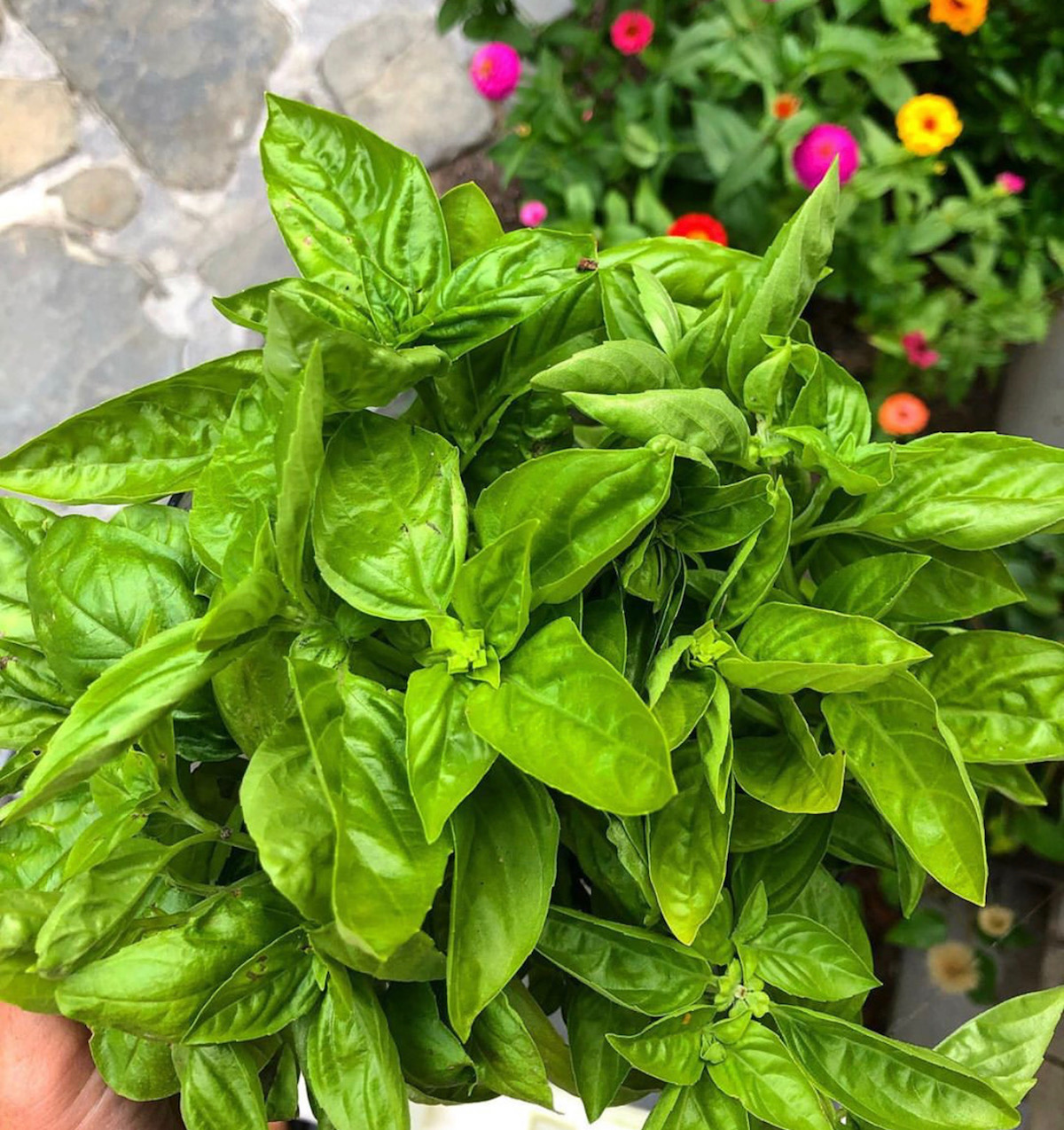 3 Basil Recipes That Aren't Pesto
If you've got a overflow of basil in your garden and need some good recipe ideas that aren't pesto, this is for you. These are my 3 favorite recipes using basil, plus a few other easy ideas.
More...
If you don't want to follow any particular recipe, you could simply:
If it's a whole recipe you're looking for, I've got 3 that just might fit the bill.
Recipe #1 - Roasted Tomato Basil Soup
This Roasted Tomato Basil Soup is my most recent recipe I posted using basil and it is still one of my favorite recipes ever. With summer ripened tomatoes, creamy white beans, fresh basil and little else, it requires a small amount of work and is oh so delicious.
You can click here to view the post and recipe.
Recipe #2: Mediterranean Bruschetta Over Fish
The name only makes it sound complicated, but I promise you it is not. Here is what you'll need:
1½ cups tomatoes, diced
(I used roma tomatoes)
2/3 cup kalamata olives, diced
8 fresh basil leaves, thinly sliced
1 scallion, chopped
3 cloves garlic (divided)
a dash of white wine vinegar
a drizzle of olive oil
salt and pepper to taste
1 pound swordfish or firm white fish of your choice
(striped bass or halibut would work), patted dry
1 teaspoon ground coriander
1 teaspoon ground cumin
1/2 teaspoon sweet paprika
In a medium bowl, combine the first 8 ingredients and season to taste. Set it aside in the fridge covered until the fish is ready.
Heat the grill to about 450 and season the fish, then grill each side for 4-5 minutes, or until you have char marks.
Serve the fish with the Mediterranean Bruschetta and enjoy!
Recipe #3: Savory Mushroom & Basil Pilaf
With toasted pine nuts, twice cooked chewy brown rice and fresh basil, this quickly became one of my favorite side dishes. The leftovers are even better, so if you want to make this a day ahead, go for it.
I like to serve this with roasted fish, grilled chicken or pretty much anything.
You can click here to view the post and recipe.
Of course you could also just make another batch of pesto, and use it in place of sauce on a pizza, saute it with mushrooms, kale and onion for a quick dish or stir it into pasta.
I hope you try one or all of these recipes, and let me know what you think of them!