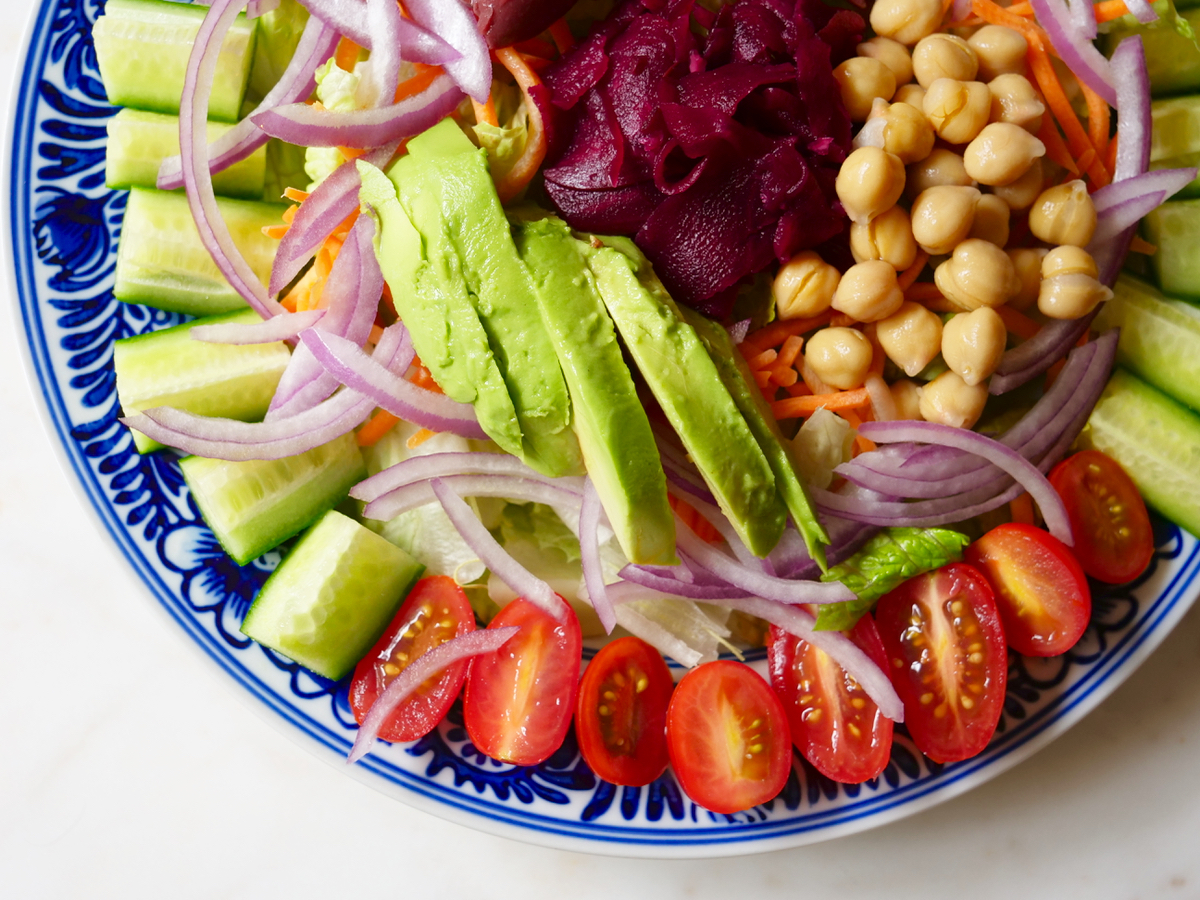 Arbonne 30 Day Approved Vegan Recipes
Find more than 35 Arbonne 30 day and elimination diet approved recipes, to help get you through your cleanse with ease, all while sticking to a vegan diet.
More...
Whether you're starting a 30 day cleanse for the first time or you keep it in your rotation a few times throughout the year, you're probably looking for some good recipe inspiration.
If you're new to the Arbonne program and want to learn more about what to do with the products and learn about my personal results, check out this post.
MAKING THE ARBONNE 30 DAY PROGRAM VEGAN

The Arbonne 30 days to healthy living program is referred to as a "cleanse" because for 30 days, you are eliminating inflammatory foods like gluten, dairy and sugar, and replacing them with nutrient-rich vegetables, whole grains and lean proteins.
Making the cleanse vegan takes it up a whole level, ensuring that you are filling your plate completely with nothing but veggies and grains.
BUT WHAT ABOUT THE PROTEIN?

It's a total myth that vegans don't get enough protein, because in reality, there's protein in just about everything. Check out the list below to see how much protein you can get from vegetables!
The difference is the quality of the protein, and how your body processes it. Animal proteins can also come with a heavy amount of fat and cholesterol and no fiber at all, making it more difficult for the body to process what it needs and eliminate what it doesn't. Vegetables are an excellent source of fiber, have zero fat or cholesterol and contain easy to digest proteins. That's a win win. So even if you don't plan to stick to a vegan diet forever, I think you'll very much enjoy how you feel during this 30 day program with Arbonne, taking it up a notch and making it totally vegan.
A WEEK OF MEAL PLANNING FOR THE ARBONNE 30 DAY PROGRAM

As you probably know already, you will be incorporating protein powders, fizz sticks, probiotics and detox teas into your daily diet for the next 30 days. So let's first start with your morning routine.
THE ARBONNE MORNING MEAL PLAN

Each morning, I recommend starting your day off with a detox tea. Here's my favorite way to enjoy the detox teas:
CINNAMON DETOX "LATTE"
Boil 6oz water. Fill your mug 1/3 of the way with unsweetened almond milk, a teensy bit of coconut sugar and 1 tsp of cinnamon. Add your tea bag then pour the boiling water in. Stir well and let the tea bag steep for 3 minutes, then discard it. It's like having a cinnamon latte, and bonus point if you have a milk frother for the almond milk!
After your tea, it's time for a shake. Here is my favorite Vanilla Apple Shake recipe to have in the morning:
VANILLA APPLE PROTEIN SHAKE
In a blender, combine 2 scoops vanilla protein, 2 celery sticks, 1/4 green apple, a handful of spinach, 4 chunks frozen pineapple, 1/2 cup coconut milk vanilla yogurt (So Delicious), 1 small spoonful almond butter and 8oz water. You can also add in your probiotic to this as well.
You can find this and more tips to building the perfect smoothie by clicking here.
If you're still hungry for a real breakfast, try my most popular recipe,
ARBONNE APPROVED LUNCHES AND DINNERS

The following is a list of my best Arbonne approved recipes for your 30 day cleanse that get's added to week after week, so you'll always find something to love. Each one complies with a typical elimination diet, including the Arbonne 30 day cleanse.
If anything in these recipes doesn't comply with Arbonne and a typical elimination diet, it can always be made Arbonne approved! Swap out soy sauce/tamari for coconut aminos for example, or choose a plant based butter or cheese.
WANT TO TAKE YOUR 30 DAY TO THE NEXT LEVEL?

I coach participants of the Arbonne 30 day cleanse, help them crush their goals and learn how to stick to them.
Typically your Arbonne rep coaches you through the program, but that isn't always the best for everyone. Many reps are unqualified to be coaching others through a cleanse, while others group everyone together into group texts for quick messages each day with an inspirational quote. While the motivation and community can be very helpful, it might not work for you.
If you're looking for professional, one on one coaching to make sure you are getting the very best out of your 30 day program, let's chat!
With my coaching, you get:
one on one coaching, with weekly FaceTime check in's
24/7 support, so if you're at a restaurant and don't know what to order or in the grocery store and have a question about a food item, or whatever it is, just shoot me a text and I'm there to help!
Weekly recipes, optional meal plans, and access to the private online database full of helpful info on the cleanse, how to deal with the detox symptoms, recipes for before and after your cleanse, and more!
To learn more about how I can help you, email me at lauren@creativelydelish.com
To learn more about me, my experience and what I can offer, check out my health coaching page.