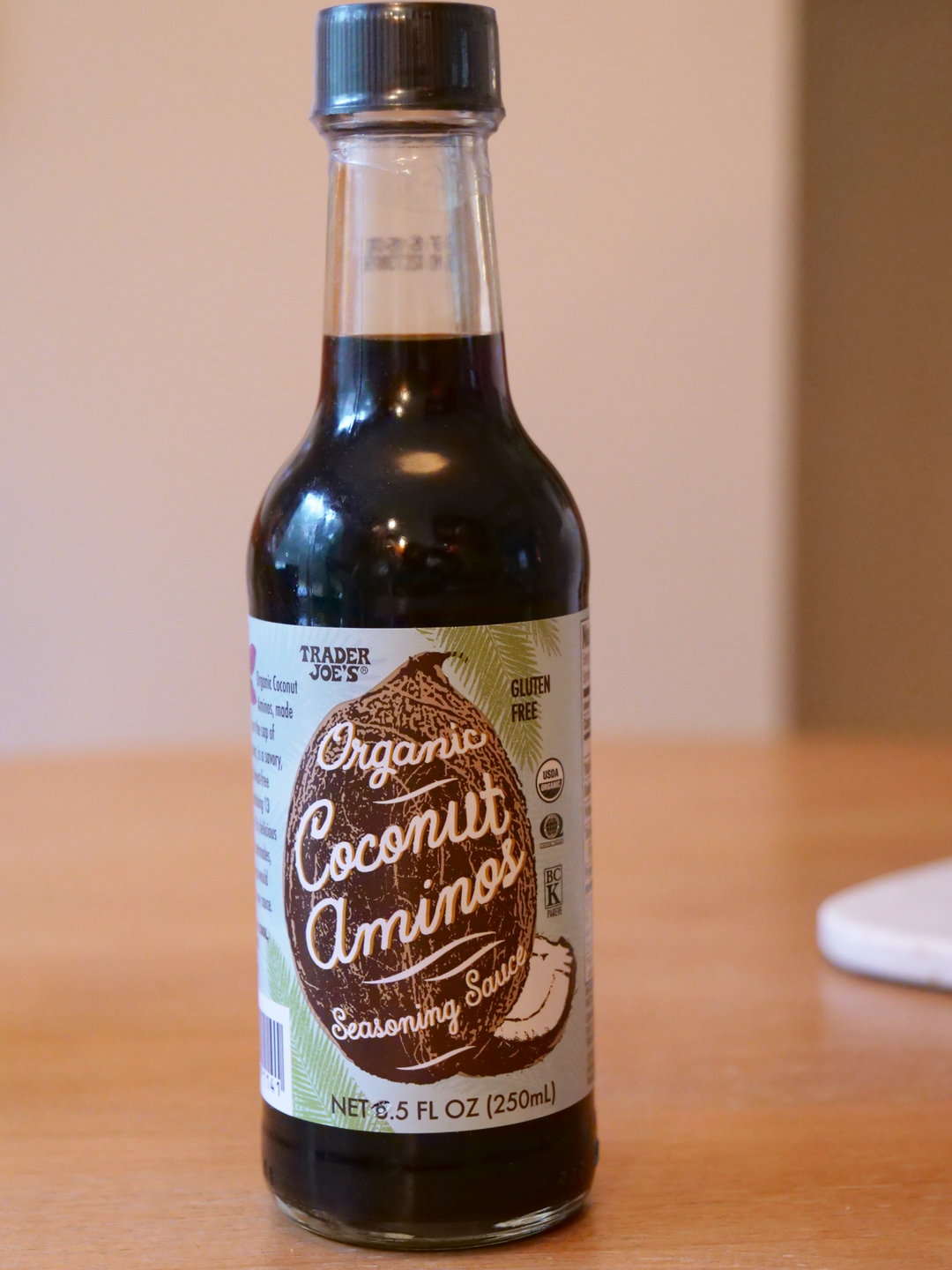 Beginners Guide: Going Soy Free
Going soy free can be very challenging, and it is shocking to learn how many foods out there have soy in them! From frozen french fries to vegetable burgers to dips to granola bars, soy can be found in a multitude of products. If you're trying to cut out or cut back on your soy intake, continue reading for a helpful guide of the symptoms of a soy allergy or intolerance, what to avoid and what to incorporate into your recipes to replace soy products.
More...
Allergies to soy products, which originate from soybeans, usually show themselves at an early age, sometimes as an infant. Many grow out of it, however some will always have symptoms.
Those who have a soy allergy or intolerance may experience:
extreme bloating or other digestive issues
skin irritation or tingling (in the mouth or on the skin surface)
abdominal pain
diarrhea
Not the most fun symptoms in the world, huh?
I personally cut out soy while I was doing a 30-day cleanse and elimination diet and have since tried to keep soy to a minimum since, noting the changes in my digestion and bloating in relation to consuming soy.
The main problem I had with cutting out soy was realizing that almost everything - breakfast items, dips, snack items and protein bars - contain soy! After combing my way through grocery store after grocery store and researching like crazy, I have now come up with a helpful list of what to look for when shopping for your food, what to avoid and delicious alternatives.
Foods To Avoid
Soy can usually be found in most Asian foods, and surprisingly many unassuming food products as well.
Always make sure to check labels on:

Baked goods, canned meats and fish, canned broths and soups, cereals, crackers, cookies, protein and energy bars, low fat nut butters, processed meats like chicken sausage or frozen burger patties, dips like ranch dip, dairy free cheese that contain soy-based products, and sauces and dips like bottled peanut sauce or general Tso's sauce.
My Favorite Soy-Free Snacks
Click here to view my list of all my favorite gluten free snacks, crackers and dips that are also soy free! You can also click here to view all my favorite non-dairy and soy-free products.
One of my favorite go-to meals is a vegetable burger over a salad. I love the Dr. Praegers brand, however only a few of their burgers and products are soy free. If you are looking for a delicious soy-free, gluten free vegetable burger, look for the Heirloom Bean Burger, Kale Vegetable Burger or the Sweet Heat Beet Burger.
I've also noticed that frozen meatless meatballs and other meatless products, along with frozen french fries, all contain soy. The reason?? To make them look better visually. So annoying right? I'm still on the hunt for a soy-free meatless meatball, so I'll keep you posted on that!
The Best Substitute for Soy Sauce
I love to make stir fry's and nut butter sauces with noodles...basically Asian cuisine in general, so it was very necessary to find a replacement to soy sauce and tamari.
What I discovered was coconut aminos.

It is so delicious in my stir fry dishes and nut butter sauces, however it has some differences in taste in relation to soy sauce. The main difference is that coconut aminos are much sweeter in flavor with a less salty taste, whereas soy sauce and tamari are known to be very salty with little sweetness.
That being said, you will want to use a lot less of it than you would regular soy sauce.
Where To Find Coconut Aminos
You can find aminos at any grocery store. Trader Joe's and Thrive Market (online) have their own brand of it, or you can find it anywhere else you shop. Bragg's and Coconut Secret both make a great coconut aminos that you can find at Whole Foods, Publix, Stop & Shop, Fresh Market, Shaws, Market Basket or anywhere else you shop. Look in the organic/natural food section of your local store in the sauce/condiment aisle.
Recipes Using Coconut Aminos
I have two recipes that I want to share with you that use coconut aminos in place of soy sauce. Both of these recipes take about 20 minutes to put together, do not use many ingredients and the leftovers are amazing (ahem - meal prep!!!).
Both of these recipes are so so good, so please, do yourself a favor and RUN to the store to make these asap! You won't be sorry 😉
Thank you so much for looking through my beginners guide to going soy free, I hope I made it a little easier for you! If you have a favorite soy-free product or recipe to share, please let me know in the comments below!
Until next time!