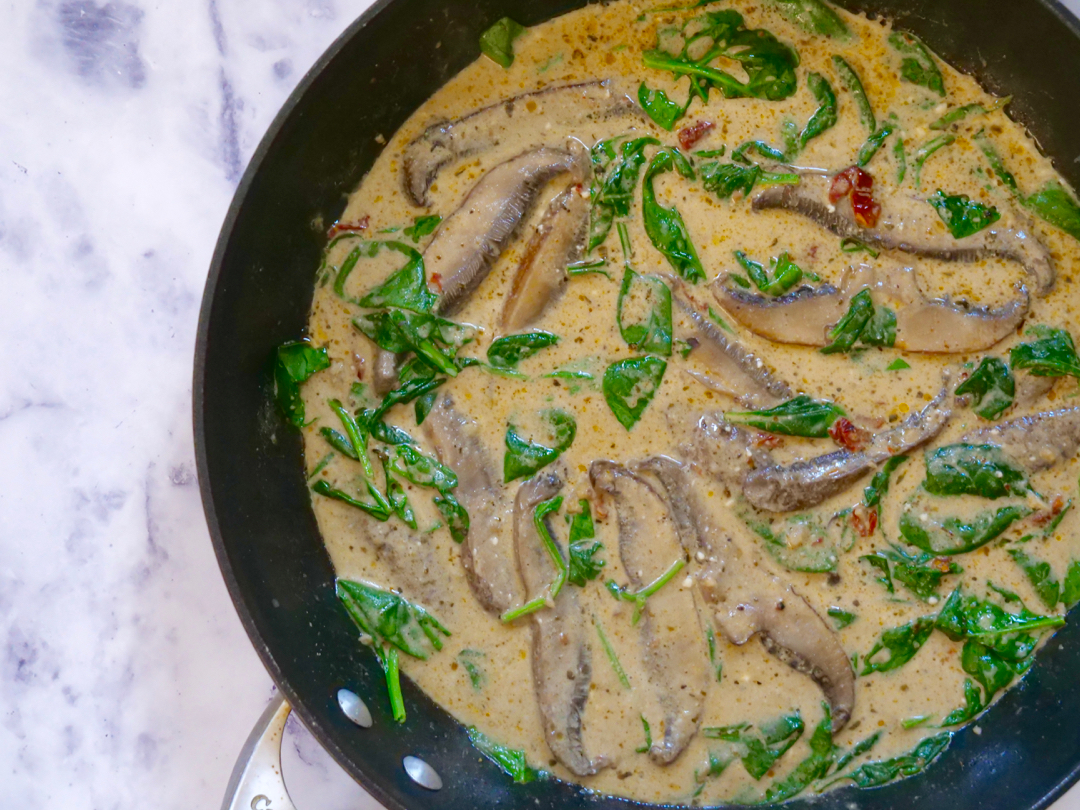 Beginners Guide: The Best Non-Dairy Brands & Alternatives
When I started my plant-based journey, one of the biggest issues I had with it was cutting out dairy. I wanted to do it for my own personal health, but let's be honest, I can eat an entire wheel of brie on my own, so I knew this would be hard. Luckily, I have discovered some incredibly delicious alternatives and I can't tell the difference.
More...
People cut out dairy for many reasons, whether it's for dietary purposes or something more serious like lactose intolerance or joint pain and those struggling with auto-immune diseases like Hashimotos.
My clients that have cut out dairy have reported results that give me goosebumps! From an increase in energy and more stamina at the gym to not feeling joint pain going up and down the stairs or getting out of bed. It can be a life changing discovery for many, and thankfully, there are more delicious options than ever now for plant-based dairy.
Here is my breakdown of my favorite non-dairy products and brands. You can find these at Whole Foods, Trader Joes and/or most chain supermarkets.
Almond Milk & Coffee Creamer
For almond milk, I go between this brand found at Shaws or I love the unsweetened almond milk from Trader Joes, or if I'm feeling really fancy, I love to get Elmhurst Unsweetened Milked Almonds. They all have a small list of ingredients with no crazy fillers or preservatives. I would stay away from conventional brands and stick to organic ones, especially because the conventional milks tend to have artificial flavors and sweeteners.
This coffee creamer from Califia is one that I've been drinking for years, even before I cut out dairy all together. It is low in sugar and calories and is free of preservatives and artificial flavors and sweeteners. The Nut Pod's brand is also really good, and you can find both at most grocery stores.
Miyoko's
Hands down Miyoko's makes THE BEST BUTTER EVER. You'd honestly never know it was made from plants, and it's palm oil free, making it better for the environment as well.
Spreading this butter on toast is seriously delicious, and cooking with it is just like cooking with regular butter. You can bake with it too. I have found this brand at Whole Foods and Trader Joes, but if neither are an option for you, look for the Melt brand at stores like Shaws. It's a tiny step down in flavor but still very good on toast.
Miyoko's also makes a delicious vegan cheese similar to the Boursin brand. It spreads well on crackers and has a great herby taste to it. I also love this cheese because it is soy-free, which I try hard to cut out. I have yet to try brands like Daiya, but if you have let me know in the comments below!
Kite Hill
Kite Hill is another brand that I have fallen in love with. Their almond-milk based cream cheese and dips are delicious - you'd never know the difference.
I love to treat myself to a Trader Joe's GF everything bagel with this cream cheese, and dip carrots or crackers into the ranch dip. They have other flavors of dips and cream cheese as well as non-dairy milks, butters, ricotta cheese, yogurt and more. You can find this brand at Whole Foods, and I am always on the hunt for them at other stores, so I will keep you posted when I find them elsewhere!
Non-Dairy Yogurt
So Delicious and Forager are my two favorite non-dairy yogurt brands. So Delicious has a great coconut milk yogurt which is perfect for those who are also nut free. It's low in sugar and calories and has a very similar texture and consistency to regular yogurt. I love to use this yogurt in parfaits, on fruit tarts or mixed into smoothies.
The Forager brand makes a great plain unsweetened cashew yogurt, which I love to use in place of Greek Yogurt in soups and chilis or in smoothies. It has the consistency of regular yogurt, not Greek yogurt, but still gives that tangy flavor that a Greek yogurt would have.
You can both of these brands at most grocery stores and Target supermarkets.
Non-Dairy Cheese
Finding a good shredded cheese to use in quesadillas, on burgers and in baked casseroles was a big challenge. These in particular from Violife are by far the best in flavor, texture and melt-ability. I also like this brand because it is soy-free, which I've noticed so many non-dairy cheeses contain soy! Side note, if you're trying to cut out soy, it's very tricky.
Nutritional Yeast
Nutritional yeast is a deactivated yeast that is sold in flaked form. It is a great source of protein, high in B vitamins and trace minerals. It gives dishes a cheesy flavor, and, mixed with soaked and pureed cashews, creates a perfect vegan queso or Alfredo sauce. You can also blend this with raw cashews, salt and garlic powder to make a vegan parmesan, with that same nutty and tangy flavor as regular parmesan.
You can find nutritional yeast at any grocery store or online. Brands like Braggs, Bob's Red Mill, Whole Foods brand and Trader Joe's brand are all the same and all delicious. Here are a few recipes to try using nutritional yeast:
Spicy Broccoli Rabe with Vegan Parmesan
Vegan Alfredo Spaghetti Squash Bowls
What do you think?
Giving up dairy can be a major challenge, but it can be so worth it. It's just all about finding the right brands and alternatives.
Do you have a favorite non-dairy brand you'd like to share? Let me know in the comments below!