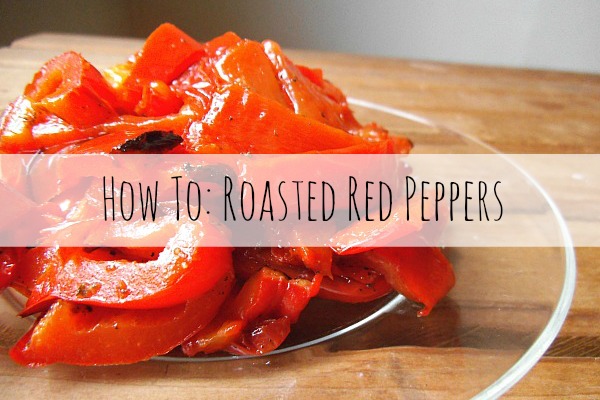 How To: Roasted Red Peppers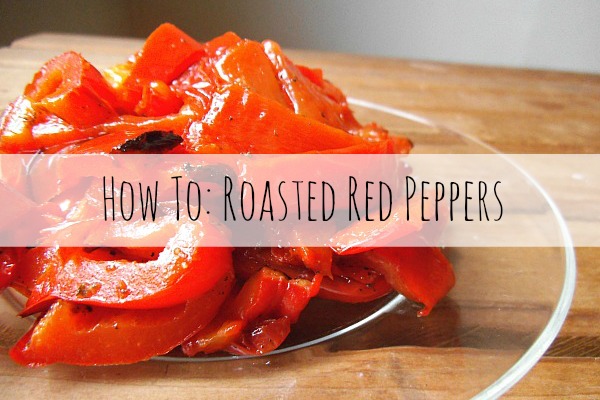 In 30 minutes, you can make your own roasted red peppers.  It's an easy and delicious way to add color, flavor and depth to any meal, without the preservatives and artificial whatever's that are found in the prepackaged versions.
First, begin with sweet red bell peppers.  You can also use yellow, orange or green peppers too if you'd like.
Cut the tops off and remove the stem and seeds.  Slice the peppers however you prefer and transfer them to a baking sheet with the skin of the peppers facing down.  Coat the peppers in some good olive oil, salt and pepper and place in a 400 degree oven for 20-30 minutes.  Halfway through the cooking process, flip the peppers over to char the other side.
Once they are finished, let them cool before handling, then slice them into thin strips.  They can be stored in the fridge for 3-4 days and are great in any dish.  My personal favorite is to mix them in with some tuna salad and lettuce for lunch!  Yum!