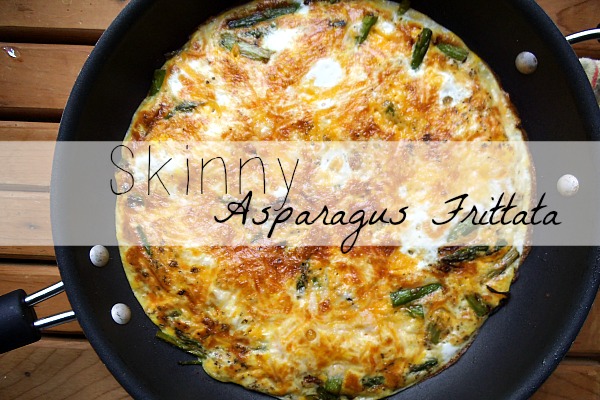 Skinny Asparagus Frittata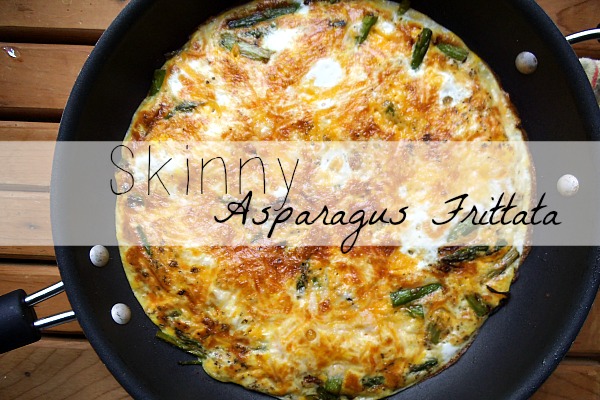 Coming in at only 146 calories and 11 grams of protein, my Skinny Asparagus Frittata is sure to be a hit when you have zero time in the morning.
I made a batch of this today as I prepare to move over to another house to dog-sit for the week.  Especially in a new kitchen and new environment, it's much easier to prepare big batches of meals for less cooking and cleanup.  This was a breeze to make and absolutely delicious!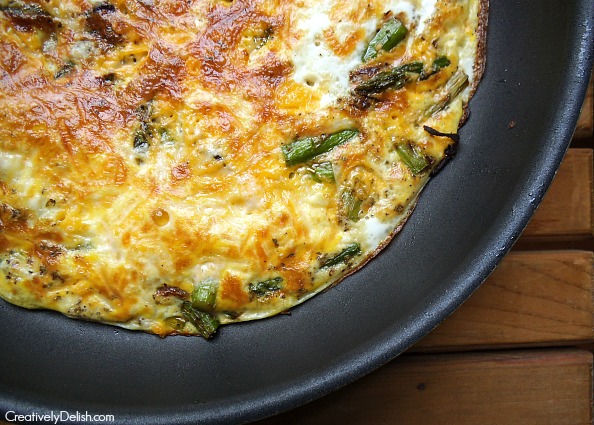 Lately I've become obsessed with the ballet-inspired workouts at Pure Barre.  It's a low impact, high intensity workout that is kind to the body yet makes you feel like your muscles are on fire as you go through it.  My Skinny Asparagus Frittata was the perfect compliment to this workout.  I had a small bowl of oatmeal before the workout to "carb up", then after - protein-rich eggs and bloat-reducing asparagus to fill me up and nourish my body.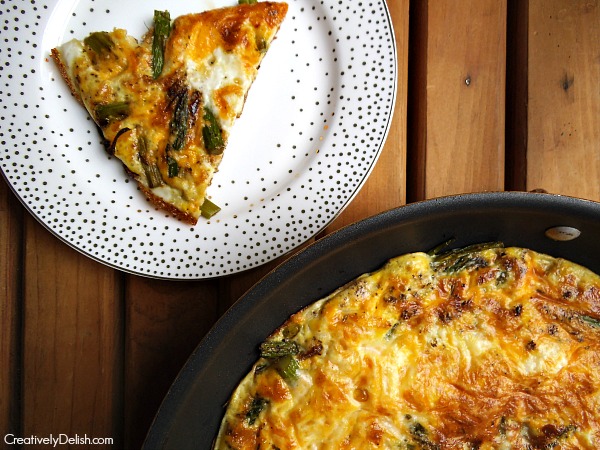 The flavors are wonderful and this is easily made in batches, put into tupperware then nuked for 20-30 seconds when you're ready to eat.  How easy is that?!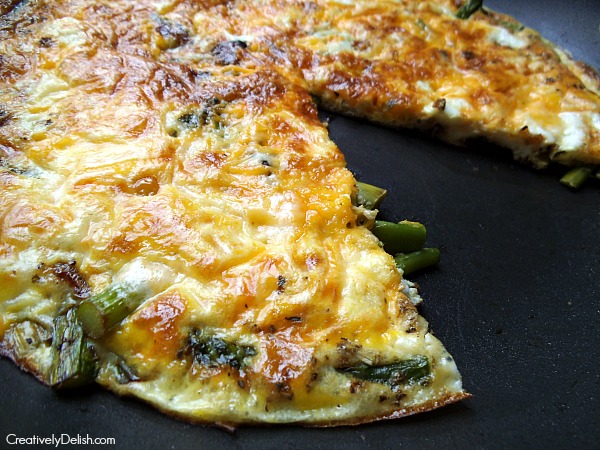 Skinny Asparagus Frittata
Prep time:
Cook time:
Total time:
Ingredients
4 whole eggs
4 egg whites
1/8 C skim milk
about 16 spears of asparagus, washed, ends removed and cut into 1 inch pieces
1/2 medium onion, sliced thin
1 TBS olive oil
salt and pepper
dash of italian seasonings
1/2 C shredded sharp cheddar cheese
Instructions
In a large sautee pan, heat olive oil and onions for about 3 minutes until soft then add asparagus. Season with salt and pepper, then cover and let it steam for about 5 minutes, stirring occasionally.
While the veggies steam, beat the eggs, milk and italian seasonings together in a bowl.
Once veggies are soft, pour egg mixture over the veggies and sprinkle the cheese. Let the eggs set under medium heat and preheat the broiler to low. Once the eggs are set on the bottom and almost on the top (about 2-5 minutes), set the pan under the broiler to let the top finish and brown up a bit. Be carefuly when you remove the pan, the handle will be very hot!
Let it cool, then slice into 6 pieces and serve immediately or store in an airtight container for up to 4 days to enjoy later.
Serving size:
1 slice
Calories:
146
Fat:
9
Carbohydrates:
7
Sugar:
2
Sodium:
162
Protein:
11