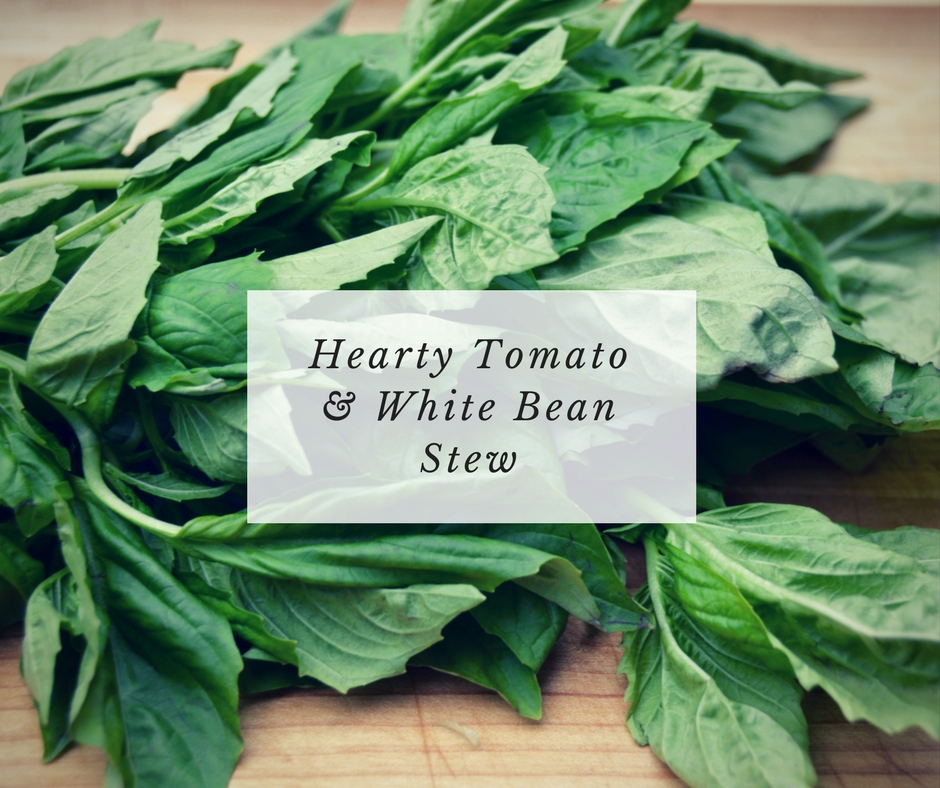 Hearty Tomato & White Bean Stew
Here in New England, yesterday was like winter, with cold ​​​​​northeast winds at 50 mph and raining, and today, its a beach day with no winds, blue skies and almost 80 degrees.
They say in New England that if you don't like the weather, just blink and it will change anyways, and that it did!
As I write about my stew today, I feel very out of place, but if I had written this yesterday it would be a whole lot different! Who doesn't love a rich, hearty stew on a cold, wet and windy day?!
More...
This stew came about because I had half a jar of Rao's marinara in the fridge that would likely go bad if I didn't use it in the next few days, and a real hankering for something warming. Every winter I always make big batches of soups, stews, chowders and chili, so yesterday was no different!
This stew is so easy to make - and although it seems like a long list of ingredients, some of them you maya already have on hand. Even if you don't though, this is well worth it.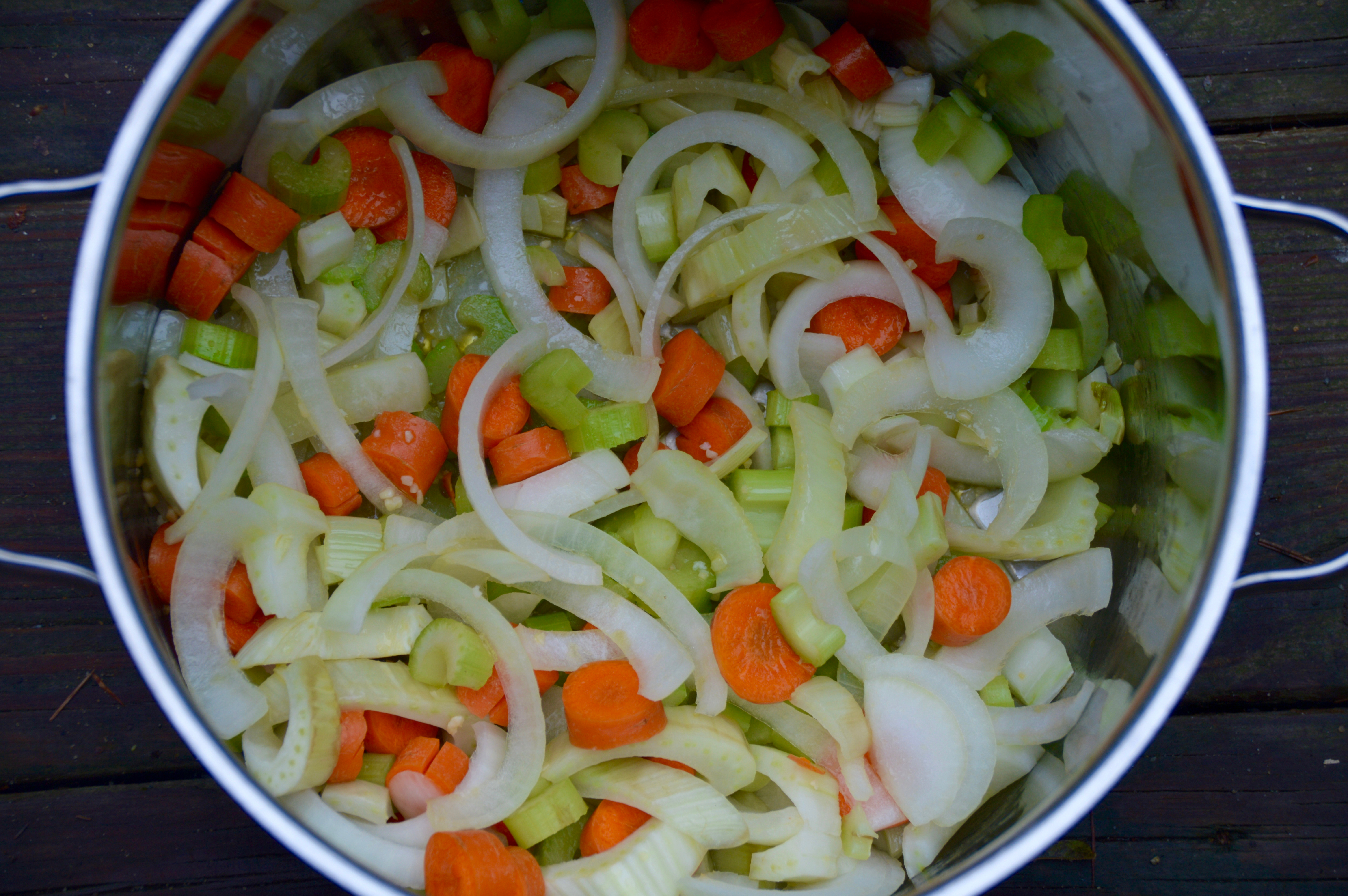 I used a deep and rich red wine and a big hunk of parmesan rind to embolden the flavor. These are not required for the stew, so if you don't have red wine, there's not a huge need, although you'll miss out on a little of the flavor. The parmesan rind is also not a must - but big shaved pieces of parmesan cheese on top when served is definitely a must!
The white beans are half mashed, half left whole, to make the stew a little thicker and give it some creamy flavor. Quick pro-tip here: I love to use smashed white beans in place of heavy cream or another dairy when thickening some soups and stews - it's much healthier with less fat and more fiber and protein.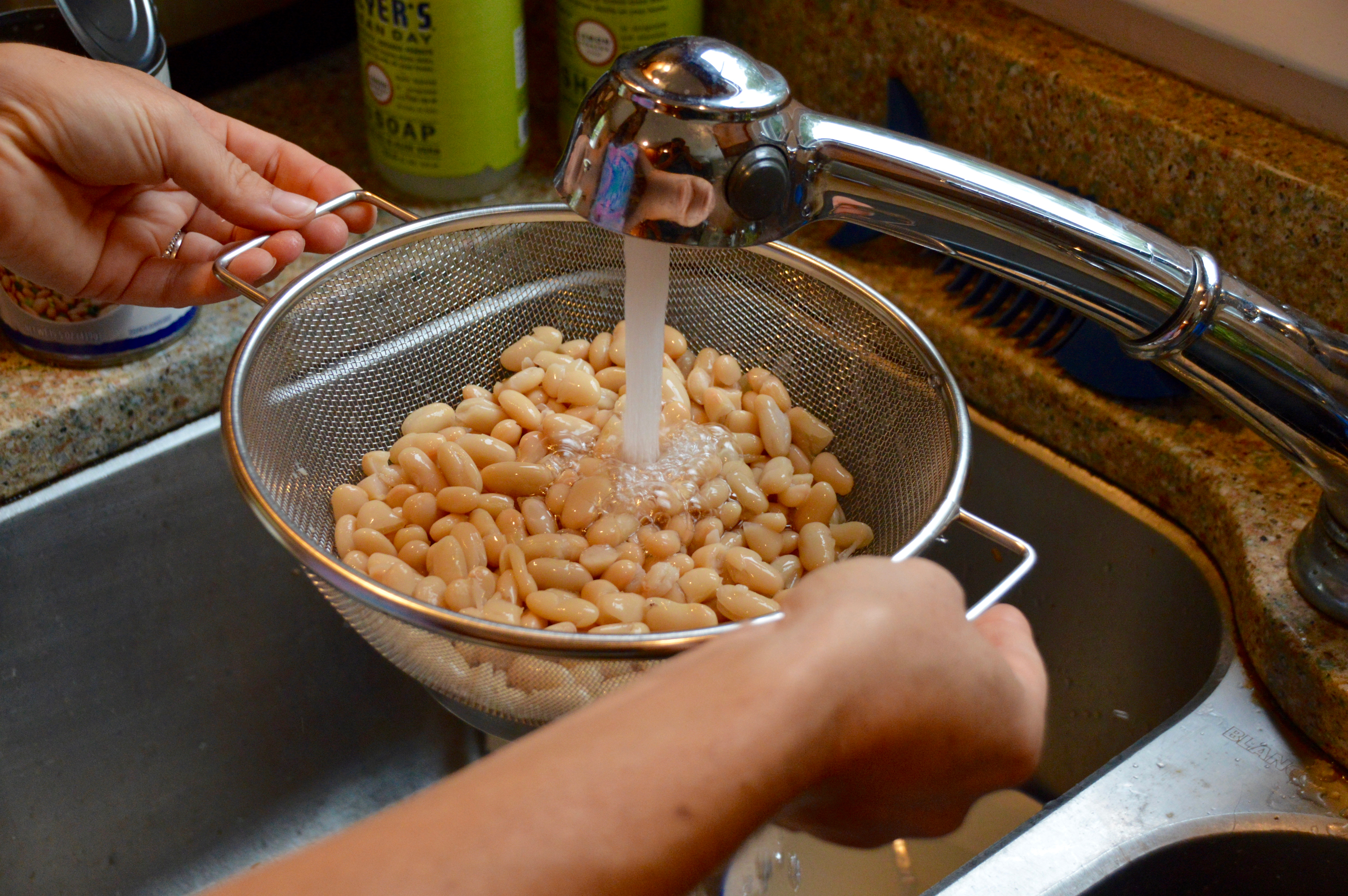 So without further ado, here is the recipe for my Hearty Tomato & White Bean Stew, and if you'll excuse me, I have a beach day to attend!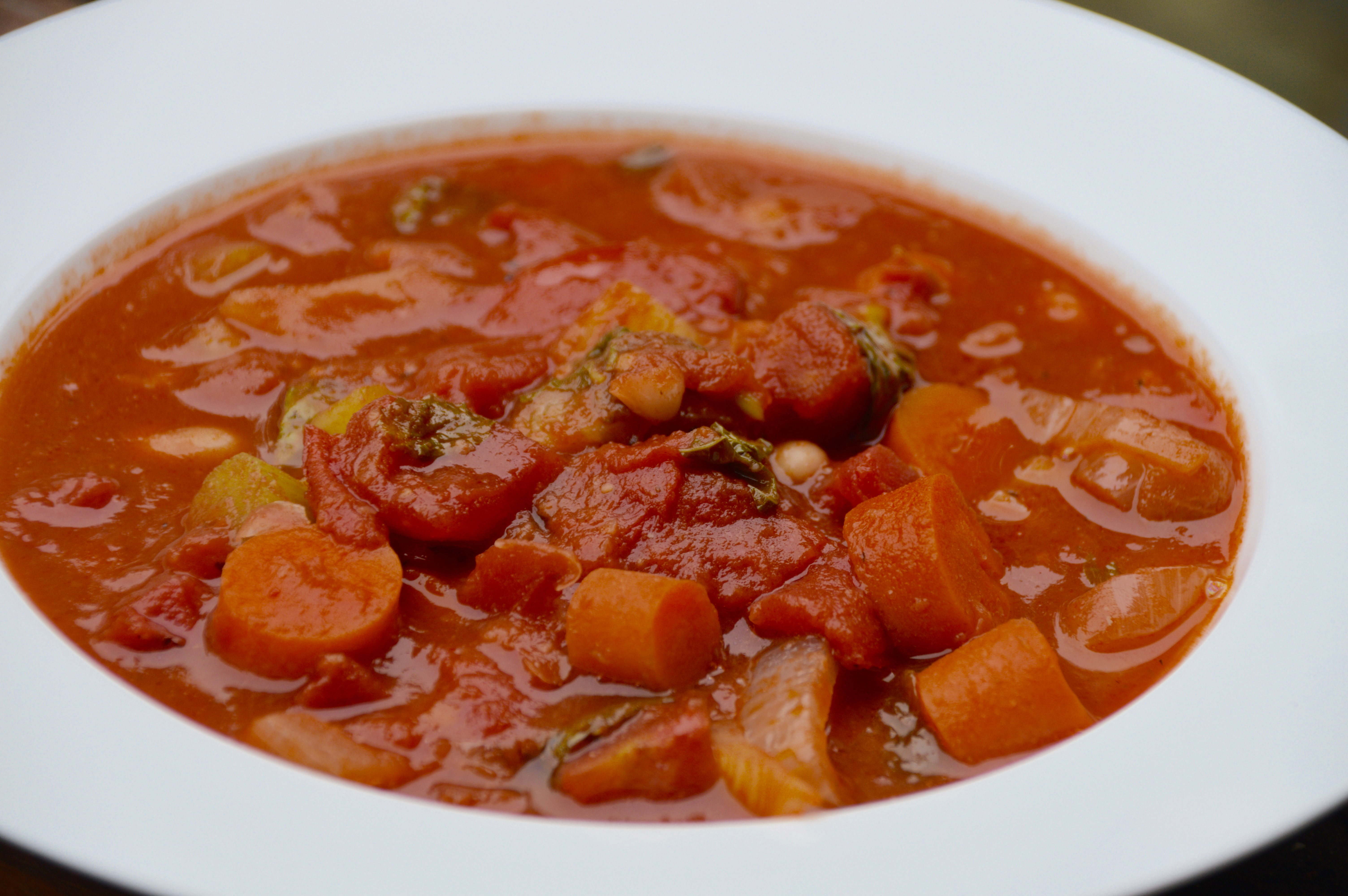 Hearty Tomato & White Bean Stew
Prep time:
Cook time:
Total time:
This is great to freeze and enjoy later - so don't let the big yield amount scare you.
Ingredients
4 TBS olive oil
4 garlic cloves minced
1 fennel bulb, top removed then chopped
1 yellow onion, sliced
4 celery sticks, washed, ends removed then sliced
4 carrots, washes, ends removed then sliced
2 15oz cans white beans, rinsed and drained
24 oz can crushed tomatoes
24 oz can fire roasted diced tomatoes
16 oz Rao's arrabbiata marina sauce _ or use regular marinara and add 1 TBS red pepper flakes for a little spice
2 C water
1 TBS sugar
salt and pepper to taste
1 bunch fresh basil chopped
1 big hunk of a parmesan rind
1/4 C good red wine
shaved parmesan and crusty baguette for serving
Instructions
In a large stock pot, heat olive oil over medium-high heat, then add garlic, fennel, onion, carrots and celery. Cook, stirring occasionally, for 8 minutes to allow the juices from the onion and fennel to come out.
Add in both cans of tomatoes, water, sugar and a little salt and pepper. Bring to a slow boil.
Take the white beans and mash about half of them in the colander with your hand or a potato masher, then add the beans into the pot along with the chopped fresh basil.
Let is slow boil for about 5 minutes, then pour in the red wine and add the parmesan rind. Cover and let it simmer, stirring once or twice, for at least an hour if not more.
Serve with crusty bread and shaved parmesan.