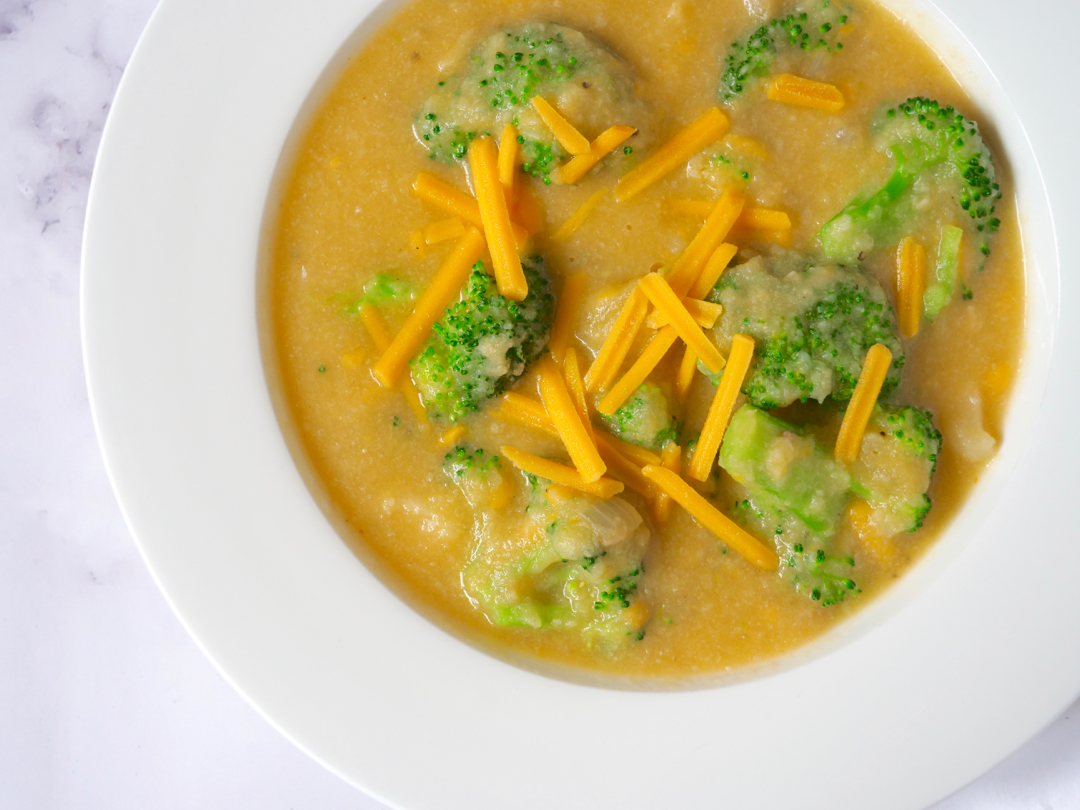 Dairy Free Broccoli Cheddar Soup (V, GF)
A dairy free version of the Panera favorite! This Broccoli Cheddar Soup is made with a rich, thick, creamy broth of cauliflower and potatoes, with sauteed onions and garlic to give it tons of flavor.
More...
Until veryyyyyyy recently, I had a terrible relationship with cauliflower. It has always been this boring vegetable that doesn't have any flavor, never will be as good as regular pizza crust and having it riced just doesn't cut it for me. The only way I ever liked cauliflower was served as buffalo cauliflower, and really just from one of my favorite restaurants on Cape Cod, Fishermen's View.
Slowly but surely though I am seeing the brighter side of cauliflower, and my goodness the possibilities are endless! If you are looking for plant-based versions of your favorites, like a taco meat substitute, a way to have riced cauliflower that doesn't suck, a homemade version of buffalo cauliflower, or a way to add more veggies to a mashed potato topping on a shepherds pie, take a look through my other cauliflower posts, and you'll quickly see just how versatile this vegetable is.
So what if I told you that this entire bowl of broccoli cheddar soup is 100% plant-based? That's right! Even the cheese can be!
No cream, no butter, no flour...nothing but veggies.
You can CLICK HERE to print the recipe or check it out below!
This is a great make-ahead meal and a totally guilt-free comfort meal. Enjoy!