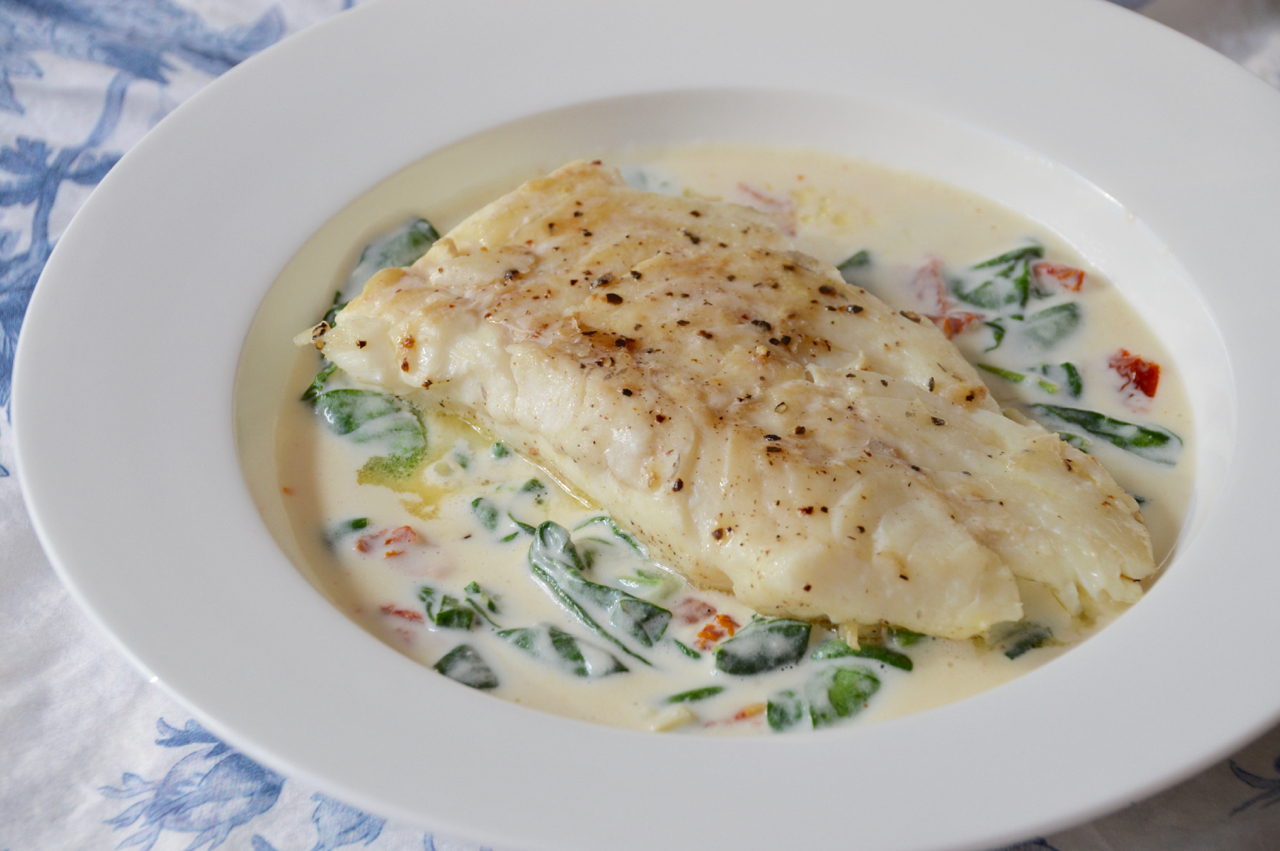 Haddock Florentine
A super creamy, rich and totally delicious florentine sauce, full of fresh spinach and sun dried tomatoes, that only looks and tastes like it has tons of butter and cream in it! In this healthier version, I used light whipped cream cheese and a few other goodies to create a cheesy, rich yet healthier sauce. I used a native Cape Cod fish, haddock, for this dish, which comes into season here in the spring, usually in April.
More...
Haddock is a white fish that flakes easier than some other types of fish, so it's not a great option for something like fish tacos. A dish like this however is a great option for this fish. Haddock has a light and delicate flavor that allows this sauce to take over the dish without taking away from the delicacy of the fish...if that makes sense? Regardless, this dish is bomb, and tastes like something you would order from a fancy restaurant. Not to mention it looks beautiful too!
The fish is cooked separately in a pan with a little olive oil and a *touch* of butter, seasoned with salt and pepper, while the sauce cooks alongside it, all coming together in 15 - 20 minutes!
The sauce would also be great with some fresh chopped tomatoes as well, but I opted for sun-dried tomatoes instead for their slightly tangy taste.
You can think of this sauce as almost like a healthy creamed spinach, but without the heavy cream and butter.
When everything is plated and ready to be served, I swear you may think you're in a restaurant. That being said, serve this dish on a beautifully set table, light some candles and wow the bejeezus out of your friends and family.
Check out the recipe below or click here to print! This is meant to serve two people (with sauce left over) and takes about 20 - 25 minutes from start to finish.