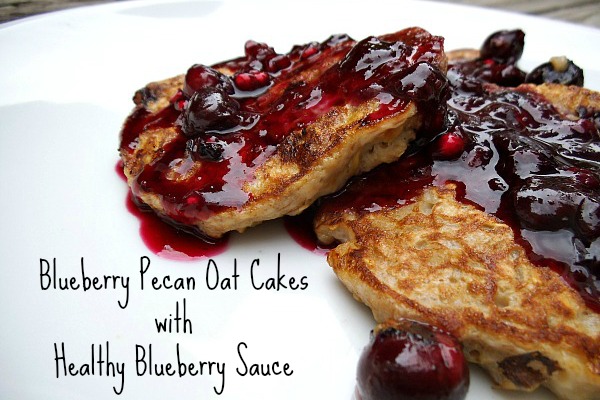 Blueberry Pecan Oat Cakes with Fresh Blueberry Sauce
Another Banana-Oatmeal Pancake creation!  These babies are loaded with fresh blueberries and chopped pecans, all drizzled with a fresh and healthy blueberry sauce that will knock your slippers off.  Go ahead, indulge a little, even if it's a Monday morning.
If you're hungry and/or love pancakes, I will warn you right now that these pancakes spoke to me this morning in ways you wouldn't understand.
They practically made love to the camera, so I showed my love right back by taking a hundred photos of them, and then devouring every last bite afterwards.
So on that note, read on and enjoy!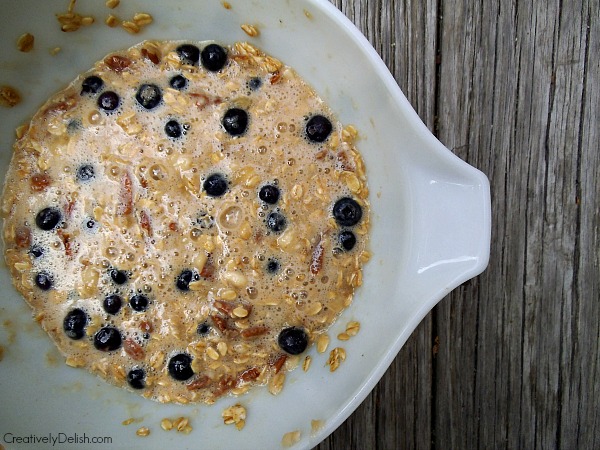 The batter starts off with my basic pancake ingredients - smashed banana, old fashioned oats, eggs and vanilla.  Then add in the fresh blueberries and chopped pecans for this recipe and let it sit to thicken.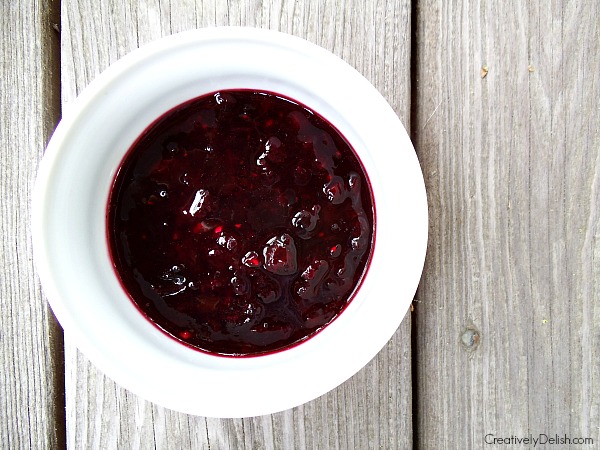 The sauce was a simple combination of fresh blueberries, a little raw honey, lemon zest and lemon juice along with a touch of cornstarch to thicken it up.
I love using compotes and fruit sauces instead of syrups because you're getting so much more nutrition out of them!  The fresh fruits, raw honey and lemon offer tremendous amounts of antioxidants, fiber, natural (not artificial) sugars and so much more.
If you're looking for similar recipes using fresh fruits instead of just drizzling maple syrup, try my Challah French Toast with Pomegranate Compote.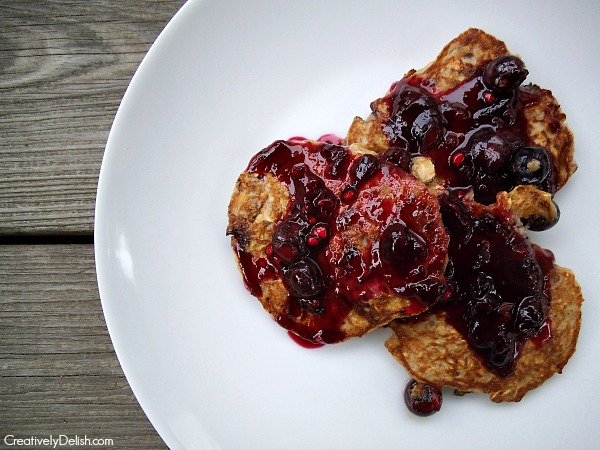 Want to know what the greatest part of enjoying these pancakes were?
I got to enjoy these on a Thursday morning...because I'm on vacation!!!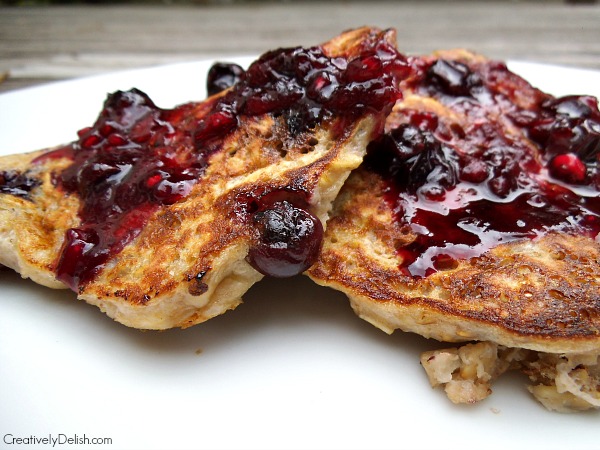 Soon after devouring these bad boys, Ryan and I trekked down Cape Cod to visit the best place to ever exist on Cape Cod...Provincetown.
If you've never been to P-town, just imagine the most picturesque coastal town, hidden all the way at the very tip of the Cape, with tiny little streets lined with beautiful cottages, perfect gardens....and oh, right...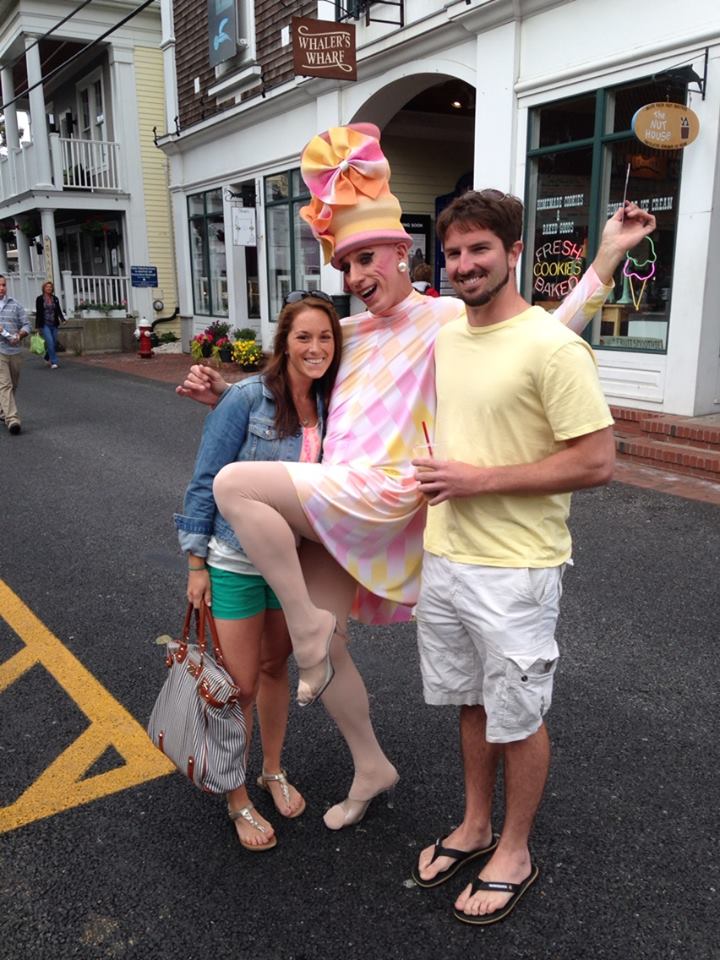 It's literally party central, and people love to flock to P-Town to dress and act however they want to, and it's fabulous!
It was a perfect day - blueberry pancakes, hiking, walking through P-town, enjoying a beautiful dinner right on the water...a girl can't ask for much more!
Ok back to those yummy cakes...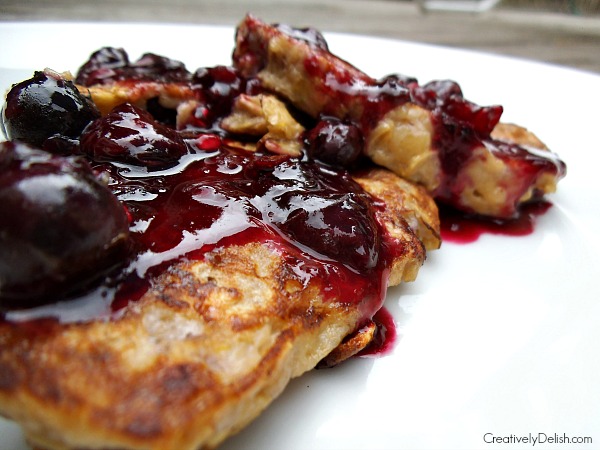 If you've never tried having pancakes this way, I will tell you one thing - once you try them like this, you'll never want flour in your cakes ever again.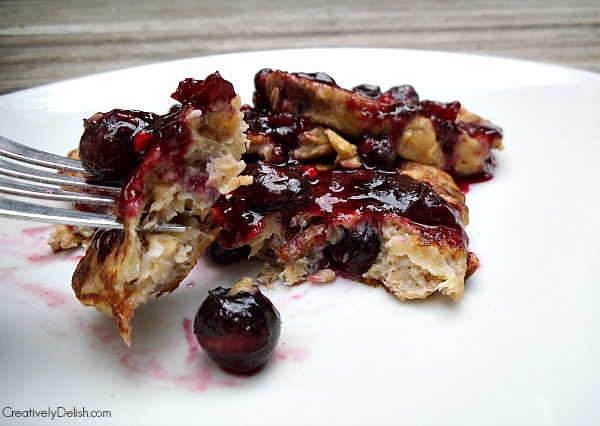 Do you see what I mean?!  I literally couldn't stop taking pictures and I realize I have a problem when I call a pancake beautiful but...you'e welcome, because I know you wish you could have a stack of your own right now.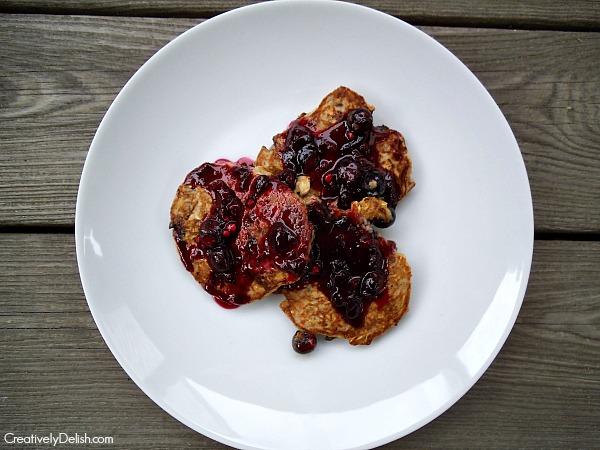 I have played around with this kind of pancake in so many ways, so if you don't have blueberries at the moment, try one of these for something just as yummy!
Oatmeal Pancakes with Raspberries
Cinnamon-Apple Banana Pancakes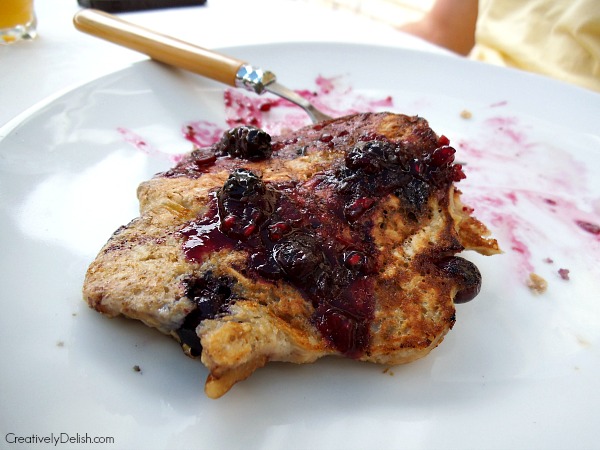 Ok so once we sat down to finally enjoy them, they were gone faster than you could say pan...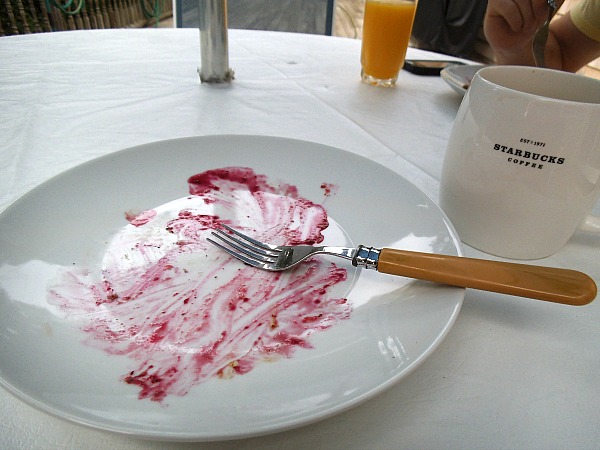 cake!
Yep...that good.
Blueberry Pecan Oat Cakes with Fresh Blueberry Sauce
Prep time:
Cook time:
Total time:
This makes about 8-10 small cakes or 6-8 large ones
Ingredients
Blueberry Pecan Oat Cakes:
2 smashed bananas
1 cup old fashioned oats
1 tsp vanilla
2 eggs
2 egg whites
1/2 cup chopped pecans
1 cup fresh blueberries
Fresh & Healthy Blueberry Sauce:
1 cup fresh blueberries
zest of 1/2 lemon
juice of 1 lemon
1 TBS raw honey
1 tsp cornstarch
Instructions
In a large mixing bowl, combine banana, oats, eggs, vanilla and pecans, stirring well to combine. Gently fold in blueberries and let the batter sit for ten minutes to thicken.
Heat a large nonstick pan and use a little butter or Pam to coat. Pour about 1/4 cup of batter for each cake and let it brown on one side before carefully flipping it over. It usually takes about 3-5 minutes over medium heat per side, but just check and flip when it looks ready.
In a saucepan, add all ingredients for the sauce and bring to a low boil. Stir frequently, then drizzle over cakes.
You can store both the cakes and the sauce in the fridge for 2-3 days in airtight containers.