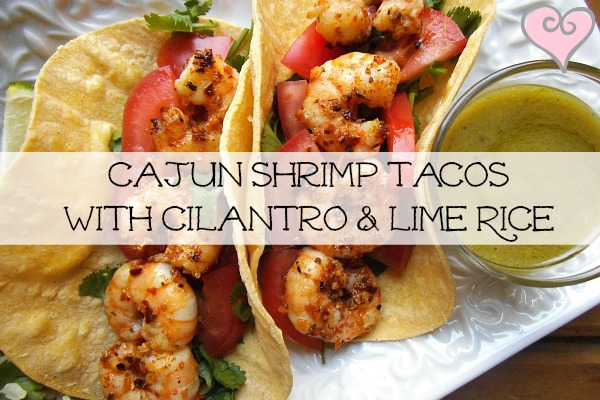 Cajun Shrimp Tacos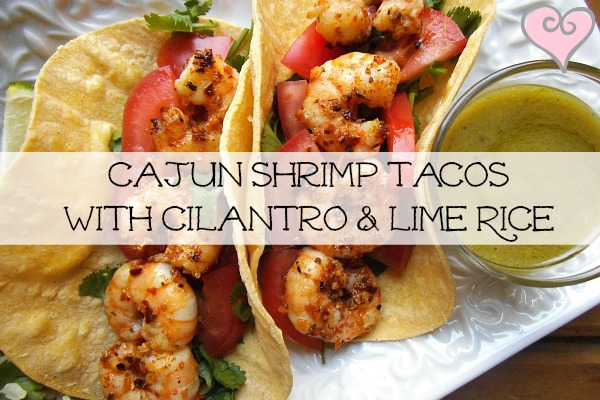 A quick and simple dinner idea that's perfect for the beautiful weather outside!  Fresh flavor meets clean, healthy ingredients for a filling, under 250 calorie dinner.
Not only is this under 250 calories...it's also yet another 20 minute meal!  Isn't that just perfect?
While the rice cooks, toss the shrimp in the seasonings then cook them in some oil for literally 1-2 minutes on each side.  If you cook them any longer they will get tough and chewy and that's just not nice.  After that, you still have time while the rice cooks (I use boil-in-a-bag 10 minute brown rice) so cut the tomatoes, chop the cilantro, warm the tortillas and cut the limes!  Seriously - all in 20 minutes.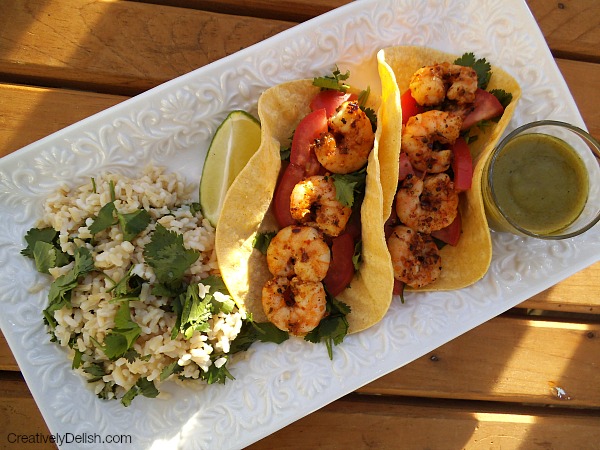 The Cilantro & Lime Rice is very similar to the popular version from Chipotle and Qdoba, made with a little (you guessed it) lime juice, some chopped cilantro and a dash of salt.  So easy and quick to throw together!  For a little extra creaminess, cook the rice in light coconut milk instead of water and then add the other ingredients in.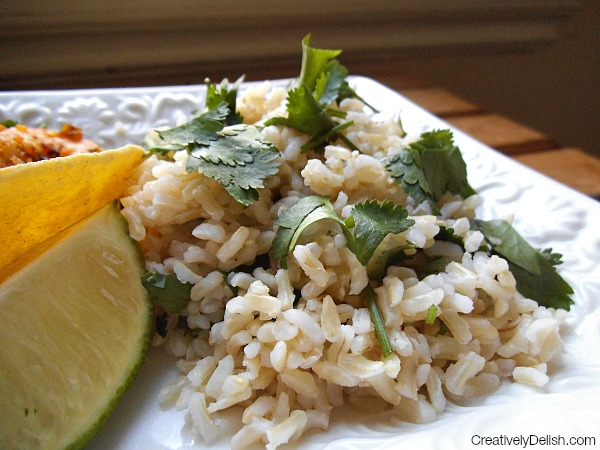 Oh and did I mention these babies are spicy?!
Calm it down a little bit with my all time favorite summer vinaigrette - Amy's Kitchen Avocado Vinaigrette.  If you read my blog at all, you'll notice I use this in just about everything, so I really urge you to run to Whole Foods and get some, it's ridiculous how good it is.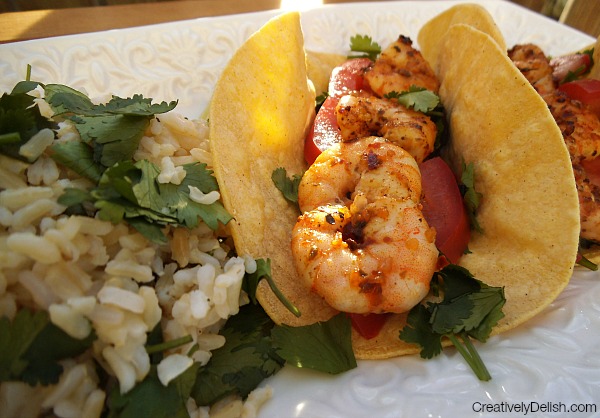 If you don't like the idea of taco's, throw the shrimp over a spinach salad with tomato, sliced red onion aaaaaaand....avocado vinaigrette.
Here it is folks...my true love (besides Ryan of course) (and my parents):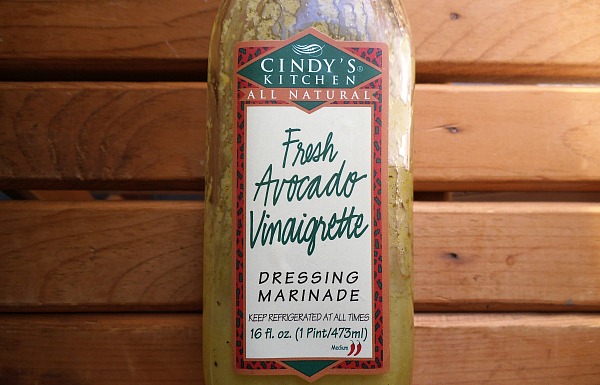 Now get cooking!
Cajun Shrimp Tacos
Prep time:
Cook time:
Total time:
Ingredients
1/2 lb peeled and de-veined uncooked medium - large shrimp
2 TBS cajun seasoning of your choice
1 TBS olive oil
1 bag boil-in-a-bag brown rice
1 lime
1 bunch cilantro
1 large plum tomato
corn tortillas
Instructions
Cook rice according to directions.
While the rice cooks, toss the shrimp in a bowl with the cajun seasoning, then transfer to a heated pan with the oil. Cook the shrimp no more than 1-2 minutes on each side - look for them to turn and light pinkish-white and plump. Remove from heat and set aside.
Slice the tomato and chop the cilantro. You will use half the cilantro for the taco's and the other half for the rice. Warm the tortillas in the microwave for 20 seconds.
Once the rice is done, squeeze the juice of one lime in, add half the cilantro and salt to taste then fluff the rice.
Assemble the tacos as you like and serve with the rice.
Notes
If you'd rather not curse your way through this recipe, make sure to buy the shrimp already peeled and de-veined. I promise you'll be much happier and not make the same mistake I once made!