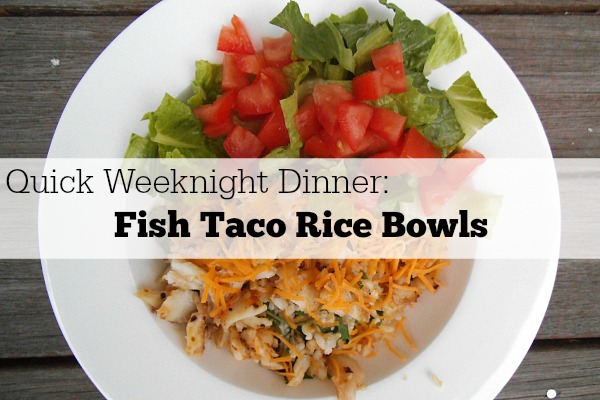 20 Minute Dinner: Fish Taco Rice Bowls
If you have these simple ingredients, you have dinner tonight - all done in under 20 minutes!
If you don't have fish, just swap it out for any other kind of protein and you'll still have a fresh, healthy and quick dinner ready in a snap.
All you need for this quick dinner is just a few everyday ingredients and 20 minutes
I used a 10 minute boil-in-a-bag brown rice package, one lime, salt, cilantro, fish, seasonings, tomatoes, lettuce, shredded cheese and salsa - all into a bowl for a healthier version of the fast-food version!
Add whatever else you like to this - black olives, black beans, green chilies, sliced jalepeno...whatever!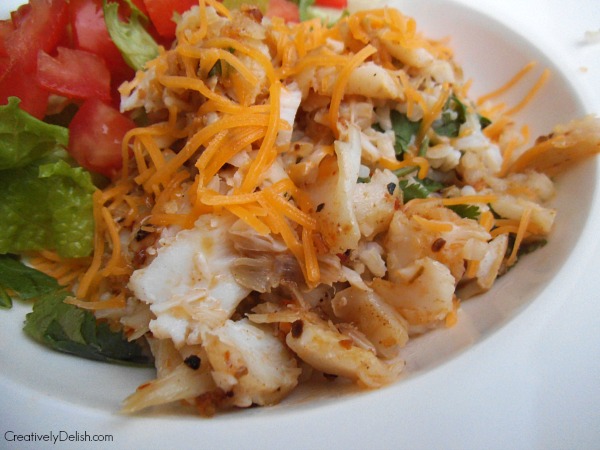 20 Minute Dinner: Fish Taco Rice Bowls
Prep time:
Cook time:
Total time:
Ingredients
1/2 lb fresh cod or other white flakey fish fillet
1 cup chopped cilantro
1 bag of rice, cooked according to directions
1 tomato, diced
shredded romaine lettuce
juice of 1 lime
shredded cheese, salsa or any other toppings you prefer
seasoning for the fish such as Cajun or McCormicks Fiery 5 Pepper
Instructions
Cook the rice then add the lime juice, a dash of salt and chopped cilantro and stir to combine.
Season the fish then cook on a heated pan with some olive oil. Break up the fish once it starts to flake and cook about 5 minutes or until fish turns white throughout.
Assemble bowls however you like and enjoy!