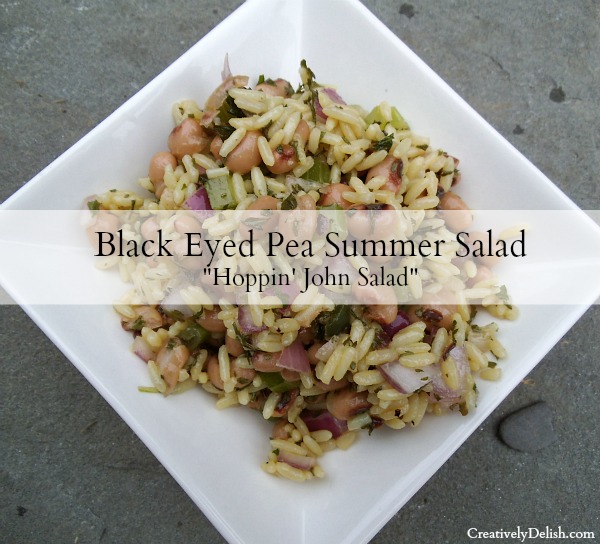 Southern Black Eyed Pea Salad
A fresh take on a summer salad and a classic southern staple, this will quickly become a regular at your BBQ's.  Black eyed peas, chopped red onion, celery and a light lemon vinaigrette pair perfectly with the brown rice with the summery taste of freshly chopped mint.  Easy & Delicious!
Southern black eyed pea salad, otherwise known as "Hoppin' John," is probably one of the best bean salads I've ever had.  Thanks to my Mom who was raised on stuff like this, I get to enjoy the south anywhere I go!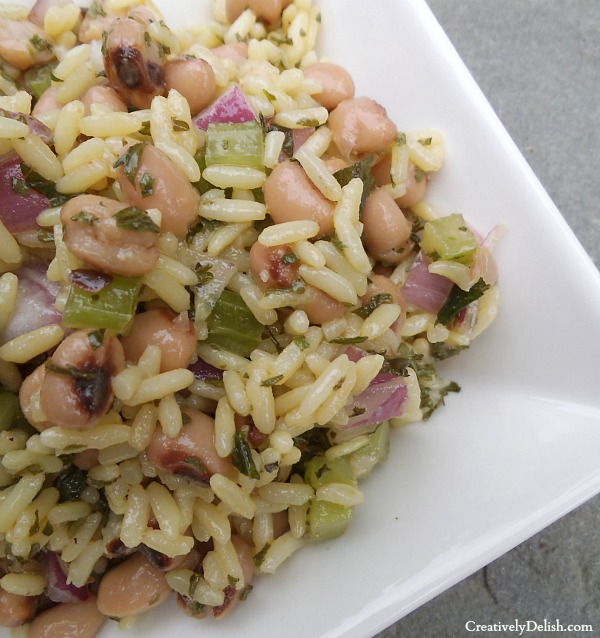 Try adding in some shredded chicken or roasted shrimp for a complete meal.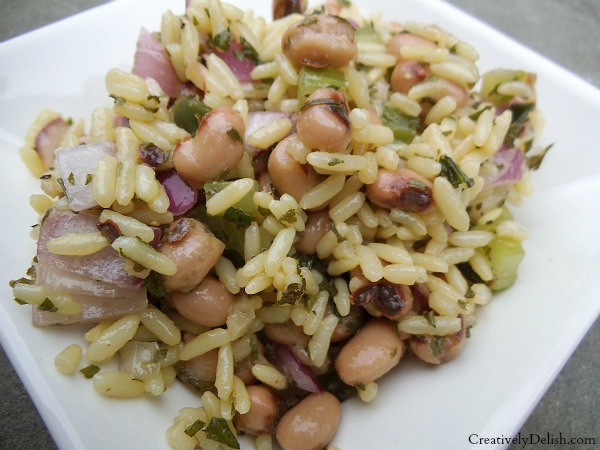 Enjoy!
Southern Black Eyed Pea Salad
Ingredients
2 C cooked black-eyed peas
3 C cooked long-grain rice
1/2 C chopped red onion
1/4 C chopped celery
1 jalepeno pepper, seeded and minced
1/4 C loosely packed fresh parsley
1/4 C loosely packed fresh mint
1 clove garlic
1/2 tsp salt
3 TBS fresh lemon juice
1/4 C olive oil
1/4 tsp fresh ground black pepper
Instructions
Combine peas, rice and next three ingredients in a large bowl.
Place herbs and garlic on a cutting board, sprinkle with salt and finely chop herbs and garlic. Stir this into the rice-pea mixture.
Combine lemon juice, oil and pepper with mixture and stir.
Serves 6 cups