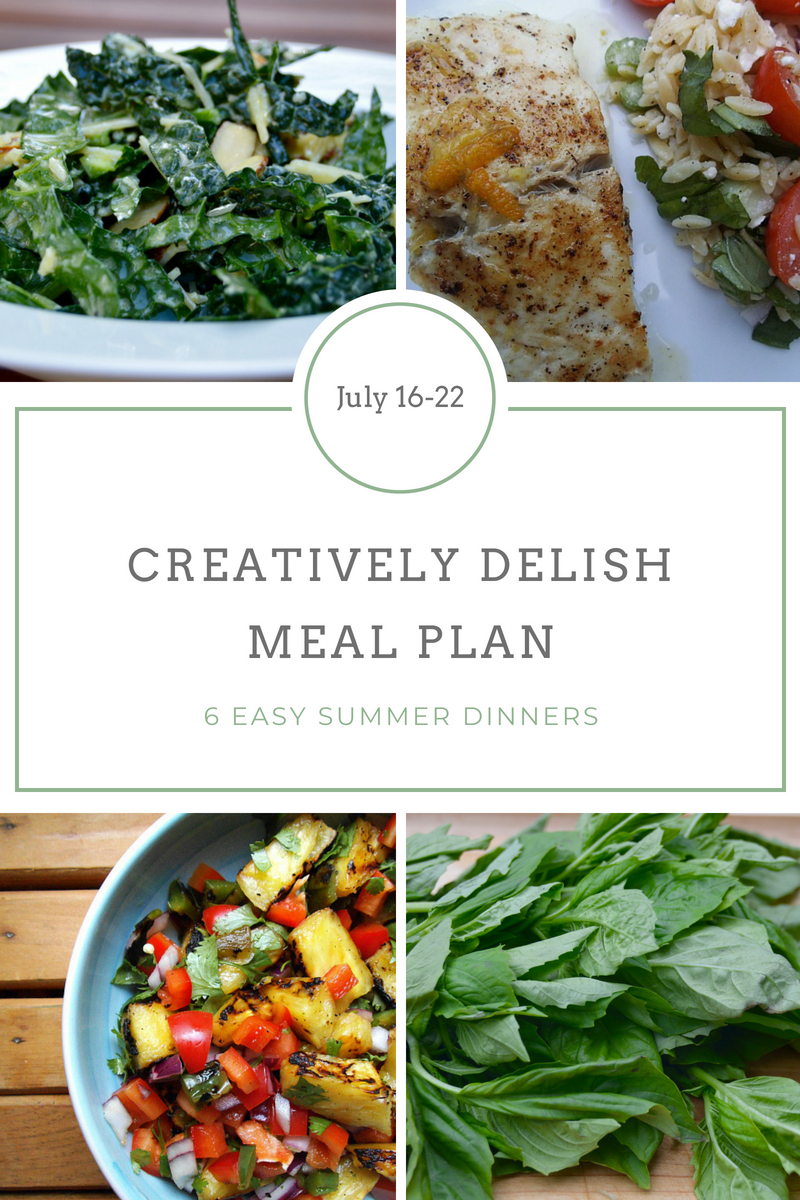 Hello fellow meal planners!!
To keep life easy, I have put together a meal plan for you that is summer-perfect and healthy. No hot ovens, just fresh salads, grilled goodies and delicious sides.
I know the word "healthy" means something different to everyone, but for this meal plan, healthy simply means using fresh vegetables and good sources of protein, without processed ingredients and added sugars.
These are dinners to take you through the week, with the exception of one night which should be for fun night out.
Enjoy!
Continue reading